Connect Immediately With A Pro Real Estate Agent In Maryhill
Our Realtors are carefully selected. Get matched with the best to help you buy or sell using our free service.
Connect with a Realtor Now
---
Get Award-Winning Real Estate Help
Our Agents and team have won multiple awards, including the prestigious 2018 President's Gold Award.
Take the guess-work out of finding a great Realtor and get a trusted, proven and award-winning expert to help you buy or sell your next home.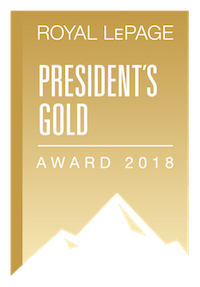 ---
Why We Are The #1 Go-To Realtor-Finding Service
We see home as more than a house, so we approach real estate as more than a transaction. It's how we build relationships - by making people feel happy and confident about the biggest investment of their lives.

GTA Real Estate Pros has a thorough understanding of the local market because we use only the best local Realtors.

So you can be sure that you're getting nothing but the best service in Maryhill.
Find a Top Real Estate Agent
"I'd like to thank you for their speedy response. We had our home listed with a Realtor whom we were extremely disappointed with. After our listing expired we contacted GTA Real Estate Pros and they put us in touch with a local Realtor who did an amazing job."
Our Realtors Have Already Helped Over 1000 People in the GTA Find Their Dream Home or Sell Their House for More
We want you to be a part of our next success story
Connect with a Realtor Now
---
Our Service Has Been Featured In:
The Latest Maryhill MLS Listings And Homes For Sale
Get homes just like this delivered free to your inbox - instantly
It's easy to get the latest homes for sale and stay on top of the market. Sign up for free.
All of our members are proud members of
Connect with a Top Agent in 3 Easy steps
Easy and Hassle-free!
Kick-start your free search by clicking below!

You'll be connected instantly with a top local Realtor.

The Realtor will get you on your way to buying or selling right away.
Connect With A Top Realtor in Seconds
What Do We Think About The Maryhill Area?
Golf lovers in this area have Merry-Hill Golf Club right on the outskirts of Maryhill to enjoy. Maryhill is a very convenient 10 minutes outside of Kitchener.

While we have a lot of top Toronto Realtors, we also have a boots on the ground in Maryhill to make sure you get local, convenient, knowledgeable service all right where you live.
We know the area - our agents live in the area
Our Realtors have been in the real estate services business in the Mayhill real estate market for many successful years and will be here for many more.

This longevity and confidence comes from our real estate services to a great many buyers and sellers and their recommendations to others that result in repeat and referral business that keeps us productive and successful.
Connect with a Top Class Realtor!
---