Get Help From The Best Midtown Realtor In Under A Minute
We'll bring you the best Midtown Real Estate Agent from our vetted network to buy or sell your next home.
Get in touch with the best Realtor
---
Get Award-Winning Real Estate Help
Our Agents and team have won multiple awards, including the prestigious 2018 President's Gold Award.
Take the guess-work out of finding a great Realtor and get a trusted, proven and award-winning expert to help you buy or sell your next home.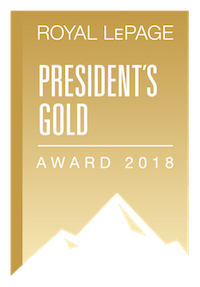 ---
Why Should You Trust Us?
It takes a lot to trust in someone else to buy or sell a home for you.

That's why we don't take lightly our commitment to our clients to help them find a top Realtor in Midtown.

That's also why we're so transparent about our process - we've handpicked the best Realtors out there to save you the time and effort.
Get in touch with the best Midtown Realtor now
"Thanks for all your help. Our entire family is really excited to be getting the keys today. While we won't be moving in for a few weeks, we can't wait to turn the home into our own tiny paradise."
SINCE 2015 - across the GTA - our service has matched 1,434 buyers and sellers to an amazing realtor
You too can get an amazing Realtor in just 40 seconds
Get in touch with the best Realtor
---
Our Service Has Been Featured In:
The Latest Midtown MLS Listings And Homes For Sale
Get homes just like this delivered free to your inbox - instantly
It's easy to get the latest homes for sale and stay on top of the market. Sign up for free.
All of our members are proud members of
How To Get A Top Agent in 3 Simple Steps
It's As Easy As It Sounds
Let us do the hard work - simply fill out our free application form at the link below to let us know your needs in a Realtor.

We'll take your application and run it against our database of top-rated GTA Realtors.

Sit back and relax as your Realtor gets to buying or selling your home for you.
Get A Free Assessment with A Top Midtown Realtor Now
Midtown Toronto - An Area We Love
Located in the north of Old Toronto, there are some upscale neighbourhoods in Midtown.

The intersection of Yonge and St. Clair (located in Deer Park) is the commercial centre for these Midtown neighbourhoods.

It is home to the historic and pastoral Mount Pleasant Cemetery and the hidden St. Michael's Cemetery.

Looking for another area? Go to our home page and find more incredible places!
Not Only That, but We Bring The Local Experience You Need
The Realtor we'll select for you will have experience closing deals in the Midtown area.

That's why everyone there that have hired us has given us amazing reviews!
Get A 5-Star Rated Agent
---