The Easy Way To Find The Perfect Milliken Realtor
We tap our pool of top ranked local Real Estate Agents and find you the best fit
Get My Milliken Agent for Free
---
Get Award-Winning Real Estate Help
Our Agents and team have won multiple awards, including the prestigious 2018 President's Gold Award.
Take the guess-work out of finding a great Realtor and get a trusted, proven and award-winning expert to help you buy or sell your next home.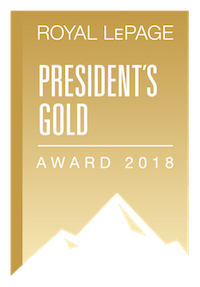 ---
Why Our Process And Service Is Head And Shoulders Above the Rest
We're the most direct path to hiring the perfect local Realtor.

We have a pool of vetted local agents - all proven 5-star professionals with over a decade of success.

Each one has at least 10 deals. We take pride in giving you complete confidence, which is why we're affiliated with only the top agents in town.

Our expert matching service can quickly find an elite local Real Estate Agent tailor made for your exact needs.

Let our service pinpoint connect you with one that can save you money or help you sell your house for top market value. Remember, it's free and takes less than a minute.

Try us today and experience how quick and easy it is.
Find My Milliken Realtor
"The Realtor we used sold our home for $133,000 more than any home had ever sold on our street. I think that says it all. She staged the home perfectly and ran an immaculate selling process - we could not have been happier with this service."
We've Proved Ourselves By Helping 1,434 People across the GTA
Let Us Show You What We Can Do for You
Get My Milliken Agent for Free
---
Our Service Has Been Featured In:
The Latest Milliken MLS Listings And Homes For Sale
Get homes just like this delivered free to your inbox - instantly
It's easy to get the latest homes for sale and stay on top of the market. Sign up for free.
All of our members are proud members of
It's the Most Direct Way to Land a Local 5-star Realtor
All It Takes is Forty Seconds To Get The Best
To set things in action, just click the green button

You'll get connected to a top rated Realtor for free

Then rely on their local real estate savvy to save you thousands
Let's See My Top Agent
We Are Local Just like you
Home of Milliken Mills Community Centre, this is a safe and ideal area to invest in real estate and live. It's culturally diverse and its people hold a special place in our heart.

We love every nuance of this warm and inviting region, so of course we want to find a Realtor that can help you snag your dream home or help you sell your house.

Our deep-rooted appreciation for this area motivates us to work hard for you. We know the area well and gained real insights that are invaluable.

As a leading Toronto Realtor service, we strive to help locals like you find the perfect home or maximize the value of your sale.
Our Agents Have Years of Practice Making Great Deals for Locals
Our service is very convenient and easy. The process of finding a top local Realtor is streamlined, so there's no long forms or meetings. It's fast and free.

You could say that we're the most direct route to the the perfect local Real Estate Agent.

Whether you're in the market for a for a nice downtown home with schools and shopping in proximity or commercial property to start a business - we have the insights and experience to guide you and save you thousands.

Our 5-star Realtors know Milliken up and down and have an in depth knowledge of its local market. That what gives them an advantage over the competition.

Try us today and get the confidence you need to go forward with buying or selling your home.
Pinpoint a Vetted Local Agent
---