Find The Perfect Realtor In Port Credit Fast.
Our experts will match you with a top 10% local agent in seconds.
Find My Port Credit Real Estate Agent for Free
---
Get Award-Winning Real Estate Help
Our Agents and team have won multiple awards, including the prestigious 2018 President's Gold Award.
Take the guess-work out of finding a great Realtor and get a trusted, proven and award-winning expert to help you buy or sell your next home.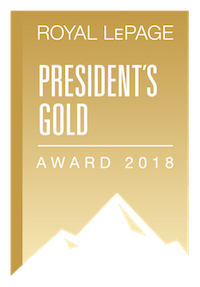 ---
Here's Why We're The Best Choice For You
With us you can quickly find the best local Realtor and move forward with buying or selling your home. We've streamlined the process of finding a qualified agent to land your dream home or maximize the sale of your house.

Our service is free, reliable and it takes about 40 seconds to pair you with the perfect agent. We use our real estate expertise to pinpoint the perfect agent based on your specific needs.

Each and every one of our Realtors is a proven professionals with 10 plus years of experience. They have performed at a high level and own a five star quality rating. Each has made at least ten documented sales and is ranked in they are collectively in the top 10% of all Realtors in Canada*.

You could say that our standards are sky high and you'd be right. We do this to make sure you feel 100% confident hiring one of our pros.
Take Me to My Realtor
"I'd like to thank you for their speedy response. We had our home listed with a Realtor whom we were extremely disappointed with. After our listing expired we contacted GTA Real Estate Pros and they put us in touch with a local Realtor who did an amazing job."
The Latest Port Credit MLS Listings And Homes For Sale
Get homes just like this delivered free to your inbox - instantly
It's easy to get the latest homes for sale and stay on top of the market. Sign up for free.
All of our members are proud members of
It's Actually Quite Easy to Find your perfect Realtor
Just 40 Seconds, then You'll Have a Proven Agent
Just click the green button below to get things moving.

Then, we'll match you with a local top 10% Realtor fast.

All that's left is to hire your agent and move forward with confidence.
Land Your 5-star Real Estate Agent Now
We Know Port Credit Quite Well and Take Pride in Helping People Like You
This warm and growing region is a prime location to buy a home and settle down. It has an overwhelming sense of community. We love its hometown family feel and enjoy helping home buyers land their perfect abode.

From its multicultural festivals to its wide open outdoor spaces this region and its people hold a special place in our heart. Our Realtors know this town like the back of their hand and have the experience and insights necessary to give you peace of mind and save you thousands.

As we mention on our home page, whether it's helping you find the best home within your budget or selling your house for top market value, we're here to make sure everything goes off without a hitch.
We Have Years of Experience Helping People Buy or Sell Their Home
No matter what kind of real estate you're targeting we can find it and help you get the best buying price. Our top 10% local Realtors understand the real estate climate of Port Credit.

Our top rated Realtors have been helping home buyers and sellers in this area for years and have gained invaluable insights on the local market.

Our 5-star agents can help you land the house of your dreams at the absolute lowest price, or get you top market value for your home sale. We utilize the most updated industry tools and techniques. Try our fast and free service today.

We'll give you the confidence and expertise you need to move ahead with total peace of mind.
Show Me My 5-star Realtor
---