Get Help From The Best Summerhill Realtor Instantly
Get an Agent that knows your area, will get you the best price and will spare no effort to close the deal quickly. Our free service matches your exact needs to a top Summerhill Realtor.
Find Me The Perfect Agent
---
Get Award-Winning Real Estate Help
Our Agents and team have won multiple awards, including the prestigious 2018 President's Gold Award.
Take the guess-work out of finding a great Realtor and get a trusted, proven and award-winning expert to help you buy or sell your next home.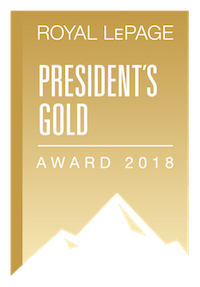 ---
Trust Us With Your Real Estate Needs
Hiring a Real Estate Agent is a tough decision - you're trusting a big part of your future to a complete stranger.

So you spend a lot of hours doing research and asking everyone from your friends to your boss for a recommendation. It gets tiring, doesn't it?

That's where we come in! We created a foolproof system to match you with a top local Realtor based on your needs.

The entire process takes less than a minute, there are no boring forms, it's free and there are no obligations.

If you don't like the Realtor we matched you with, you can ask for another (although so far, this hasn't happened).
Talk to a Top Realtor Now
"I had only heard bad stories about Realtors and sadly, I needed to deal with one because I wanted my own place. The Realtor GTA set me up with was exceptional - knew exactly where I was coming from and, best of all, she knew just what I wanted. Now I have a great two bedroom home and a new friend."
wE'VE HAD MORE THAN A THOUSAND HAPPY buyers and sellers across the GTA
WE WANT YOU TO BE THE NEXT ONE.
Find Me The Perfect Agent
---
Our Service Has Been Featured In:
The Latest Summerhill MLS Listings And Homes For Sale
Get homes just like this delivered free to your inbox - instantly
It's easy to get the latest homes for sale and stay on top of the market. Sign up for free.
All of our members are proud members of
How You Can Get A Top Agent
All in 3 Simple Steps
The first thing you need to do is click below. It's a free service for you.

Right away we will match you with a top local Realtor.

Minutes later, you'll hear from your Realtor and be on your way to buying or selling your next home in style.
Get Your Own Dedicated, top Summerhill Realtor
We Are Big Fans of Summerhill
The clock tower of the old North Toronto Railway station identifies this beautiful and popular neighbourhood. Summerhill is a vibrant place with plenty of independent boutiques and fantastic restaurants.

You can also enjoy the outdoors thanks to the Balfour Park and the Rosehill Reservoir. Want to buy or sell in this neighbourhood? We have the right Toronto Real Estate Agent for you.
More Importantly, we Have Years of Experience Closing Deals in Your Area
You can be sure that the Realtor we will match you with will have either 10 years of experience or has closed at least 10 deals.

We use this method to make sure that we only put you in contact with the absolute best Realtors.
Find a Realtor for free
---