Make The Real Estate Process Easier - With A Great Sunnylea Realtor
This is a service aimed at rethinking how you connect with a Realtor. Instead of guessing whether you have a good Realtor, we can guarantee it. Click below to get started.
Meet your professional Realtor here
---
Get Award-Winning Real Estate Help
Our Agents and team have won multiple awards, including the prestigious 2018 President's Gold Award.
Take the guess-work out of finding a great Realtor and get a trusted, proven and award-winning expert to help you buy or sell your next home.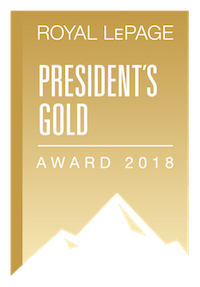 ---
We've Hand-Picked Top Professionals To Serve You Best
We make sure our Realtors are local, so you get the service you deserve. Someone who knows the area, knows the community and especially knows the ins and outs of selling real estate in Sunnylea.

We thought it is long overdue that there be an easier way to connect with a great Realtor. Well, here it is.

It's simple, it's fast - you apply for free and your Realtor reaches out to you right away.
Get My Realtor Now
"Thanks for all your help. Our entire family is really excited to be getting the keys today. While we won't be moving in for a few weeks, we can't wait to turn the home into our own tiny paradise."
Since 2015 we have served over thousands of clients across the GTA.
We are here to help you find the best property.
Meet your professional Realtor here
---
Our Service Has Been Featured In:
The Latest Sunnylea MLS Listings And Homes For Sale
Get homes just like this delivered free to your inbox - instantly
It's easy to get the latest homes for sale and stay on top of the market. Sign up for free.
All of our members are proud members of
Follow this 3 step simple strategy to get the Top Realtor
It is much more easier than you think.
Click here to get it started.

You will be connected with a top Realtor instantly.

Your personal Realtor, with his proven knowledge and skills will help you get the best property.
Find your best Realtor in 40 seconds.
Sunnylea is home to us for a number of years.
Sunnylea is a highly attractive area in Etobicoke, especially with younger families. It's got great schools, is very walkable and is close to some great trails and other outdoor activities.

It's close to Toronto too, so you get the best of both worlds. If you've lived here, you know it's charms.

And if you're looking to buy here, then you're in for a treat. Either way, buying or selling, we can help you.
A great place to live
We've got a great team of Realtors on the ground who know and love this area. Whether you're buying or selling, they'll be able to go above and beyond to make sure you get great value.

If you're interested in the area, you're not going to want to miss out on the chance to use a great real estate service like this.

And if you're selling, don't miss out on your hard-earned equity - let a professional make sure you get the best for your home.
Find My Top Realtor Now
---