Work With A Reliable Annex Real Estate Agent
Don't let the idea of searching for an experienced Real Estate Agent in the Annex get you down. Use our platform to get linked to top Realtor in seconds.
Get A top Realtor In Few Seconds
---
Get Award-Winning Real Estate Help
Our Agents and team have won multiple awards, including the prestigious 2018 President's Gold Award.
Take the guess-work out of finding a great Realtor and get a trusted, proven and award-winning expert to help you buy or sell your next home.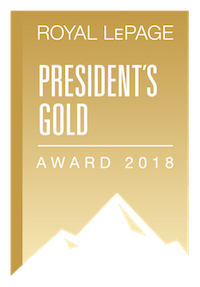 ---
We have a great Real Estate team at your disposal
From us, you can expect the best. We pre-vet all Real Estate Agents we partner with to ensure that you get the highest quality service.

We understand how complicated it can get trying to sell or buy property on your own. That's why we're determined to match you up with a professional Realtor in the Annex.

We understand the real estate dynamics in the annex. We've helped more than 1,000 buyers and sellers get the best Realtors. That's why we're better placed to get you that dream Real Estate Agent.

It only takes few seconds and there are no charges.
Get A Dependable Realtor in The Annex
"I had only heard bad stories about Realtors and sadly, I needed to deal with one because I wanted my own place. The Realtor GTA set me up with was exceptional - knew exactly where I was coming from and, best of all, she knew just what I wanted. Now I have a great two bedroom home and a new friend."
We'll find you the agent you need in no time at all
Now you can count on us to get you a top Realtor for free
Get A top Realtor In Few Seconds
---
Our Service Has Been Featured In:
The Latest The Annex MLS Listings And Homes For Sale
Get homes just like this delivered free to your inbox - instantly
It's easy to get the latest homes for sale and stay on top of the market. Sign up for free.
All of our members are proud members of
We've been serving the area for years
Located near St. George Campus of the University of Toronto, the annex is a great place to buy or sell. There are lots of casual restaurants, cafes and bars. Home to Lee's Palace, the BMV bookshop and more.

The houses here are gorgeous, but there are also condo opportunities should you be more interested in that.

Start here with a top Realtor. Click here and we'll get you the most experienced Real Estate Agent.
The Annex is one of the best areas in Toronto
We've lived in the area, know just how great the community is and all that it has to offer. If you're looking to buy or sell in the area, we are more than happy to go above and beyond to make sure you have a great experience.

Are Realtors live and work in the area too. We've made sure of it, so you get someone who is familiar with the local market and can thus provide the best service.
Match me with an 5-star Real Estate Agent
---