Get Linked To A Top Beaches Realtor Now
Don't settle for less when it comes to buying or selling a property. Instantly partner with the best Real Estate Agent in the Beaches today.
Get connected to an expert Realtor today
---
Get Award-Winning Real Estate Help
Our Agents and team have won multiple awards, including the prestigious 2018 President's Gold Award.
Take the guess-work out of finding a great Realtor and get a trusted, proven and award-winning expert to help you buy or sell your next home.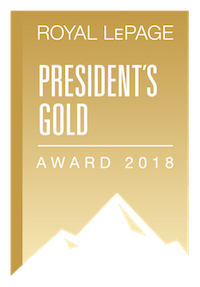 ---
We Understand The Importance Of Getting You A Reliable Realtor
We believe in offering you the best services - including getting you the best Realtor. We only work with top-rated, vetted and reviewed Realtors.

That's why you can be sure of partnering with the most experienced beaches Real Estate Agent. Plus, we don't charge anything.

Everything is instant and expedient. Visit our website and get linked with an expert Realtor. Act now and secure your real estate dream today.
Partner With An Excellent Realtor
"I'd like to thank you for their speedy response. We had our home listed with a Realtor whom we were extremely disappointed with. After our listing expired we contacted GTA Real Estate Pros and they put us in touch with a local Realtor who did an amazing job."
The Latest The Beaches MLS Listings And Homes For Sale
Get homes just like this delivered free to your inbox - instantly
It's easy to get the latest homes for sale and stay on top of the market. Sign up for free.
All of our members are proud members of
Get a top-rated Realtor now. It only takes 3 steps
It's Unbelievably Fast
Give us the information we need to match you to an awesome Realtor at the link below

We'll partner you with a top-rated local Realtor.

Your dependable local Realtor will help you get the best deal on the market.
Get My Top Realtor
The Beaches Is A Beautiful Area in Toronto
The Beaches is a neighborhood in Toronto that has four beaches on Lake Ontario. This leafy neighbourhood is part of Toronto's east-central district.

This town is synonymous with the Beaches community. Plus, it's a town you can invest and live happily.

So, let us match you with the most reliable Toronto Real Estate Agent and invest in style.
We know local Real estate
We partner with the top local Realtors so you get the great, local service you deserve. The Beaches is a gem of Toronto - there's a lot that this neighbourhood has to offer, from great cafes, restaurants and of course, the best beach in the city.

We live in the area and know it well. And we make sure our Realtors are local too.

So you get expert real estate advice from a Realtor who knows the local market.
Link me with the best Beaches Realtor now
---