Find The Best Thorncrest Village Realtors In Seconds
Need a quick and easy way to buy or sell a home in Thorncrest Village? Our top rated Realtors can help you move with confidence and it's completely free to get started.
Get a Top Realtor Today!
---
Get Award-Winning Real Estate Help
Our Agents and team have won multiple awards, including the prestigious 2018 President's Gold Award.
Take the guess-work out of finding a great Realtor and get a trusted, proven and award-winning expert to help you buy or sell your next home.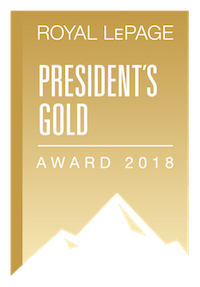 ---
Why We Are One Of The Top Rated Services In And Around The Greater Toronto Area
We know north-western toronto as well as anyone and that includes Thorncrest Village. Using our top rated Realtors, we can help you buy or sell in thorncrest village with confidence and the best part is it's completely free.

We've helped hundreds of others in the area before you and we know we can help you next.
Get a Top Rated Thorncrest Village Realtor
"The Realtor we used sold our home for $133,000 more than any home had ever sold on our street. I think that says it all. She staged the home perfectly and ran an immaculate selling process - we could not have been happier with this service."
For Years, we've Helped Tons of People Buy and Sell with Confidence
But today we'd love it if we could help you
Get a Top Realtor Today!
---
Our Service Has Been Featured In:
The Latest Thorncrest Village MLS Listings And Homes For Sale
Get homes just like this delivered free to your inbox - instantly
It's easy to get the latest homes for sale and stay on top of the market. Sign up for free.
All of our members are proud members of
Get a Top Rated Thorncrest Village Agent in 3 Simple Steps
Seriously, it's THAT Effortless
Begin by clicking below - the service is completely free and costs nothing to get started.

You'll be matched with a top Thorncrest Village Realtor.

Your Realtor, who has expert knowledge of the area in and around Thorncrest Village, will help you get on your way of buying and selling with confidence.
Get a Top Rated Realtor in Thorncrest Village in Just Seconds
Thorncrest Village Neighbourhood
As a small neighborhood northwest of Toronto, thorncrest VIllage was considered one of Toronto's first modern suburbs. The village itself consists of just over 200 beautiful homes and is a great location to buy or sell given its proximity to Toronto.

Our top rated agents can help you make move in or out of Thorncrest Village with ease. Click here to learn how we can help you today.
Not Only That, but We've Been Serving Thorncrest Village for Years.
Whether it's our completely free process, or the ability to quickly connect to one of our top rated Realtors, we've got you covered. We're the best Realtors in Thorncrest Village because of our extensive history in the area and ability to help you quickly find the right fit for you.

The best part is, our application process is completely free and takes under a minute. We'll be able to match you with one of our top rated Realtors and begin the process today of saving you money and getting you the best deal possible.
Connect Me to My Realtor
---