The Best Way To Land A Top Rated West Gwillimbury Realtor
We match you with a vetted Real Estate Agent tailored for your needs - in only 40 seconds.
See My Perfect West Gwillimbury Real Estate Agent
---
Get Award-Winning Real Estate Help
Our Agents and team have won multiple awards, including the prestigious 2018 President's Gold Award.
Take the guess-work out of finding a great Realtor and get a trusted, proven and award-winning expert to help you buy or sell your next home.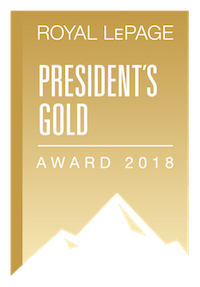 ---
We're a Top Option For Good Reason
It's a lightning-quick way to get the best local Real Estate Agents. With our handpicked pool of thoroughly vetted Realtors, you're sure to get matched with the best.

All our agents are decorated professionals with a decade of experience. They're all 5-star rated and have sealed at least ten sales sales.

We do this to instill confidence in you throughout the buying or selling process. With our expertise, you can snag an agent that will save you thousands on a home you adore. Or, if you're selling your house, they'll makes sure you get top market value for your home.

Our service is 100% free, provenand takes less than a minute of your time. Try us now and see just how seamless and simple it is.
Match Me with a Top Agent
"I'd like to thank you for their speedy response. We had our home listed with a Realtor whom we were extremely disappointed with. After our listing expired we contacted GTA Real Estate Pros and they put us in touch with a local Realtor who did an amazing job."
The Latest West Gwillimbury MLS Listings And Homes For Sale
Get homes just like this delivered free to your inbox - instantly
It's easy to get the latest homes for sale and stay on top of the market. Sign up for free.
All of our members are proud members of
It's not hard to Land an Elite Local Realtor
It's Easy and Only Takes a Few Seconds of Your Time
To initiate your search just give the green button below a click.

In a matter of seconds you'll meet your top rated Realtor.

All that's left is to hire your agent and lean on their experience.
Locate My Ideal Realtor
We're No Strangers to the local Real Estate
This is a very special town. Bubbling with hospitality, there's a hometown feel that is priceless and endearing. From its social events and festivals to its beautiful nature and scenery, West Gwillimbury is a prime location to invest in real estate, especially a dream home to raise a family. It's also a flourishing area ideal for young professionals.

Our Realtors know this town inside and out and have the local experience and insights needed to find your perfect casa or sell your house for top value and save you thousands. It's our mission as a top Toronto Real Estate Agent to make sure locals find the perfect abode and maximize their home sale.

Give us a try today and experience the huge difference we can make.
Our Realtors Know the area well
Our Realtor matching service is free and totally streamlined. It's a rapid, proven way to help home buyers pinpoint a top local Realtor.

Having one of our vetted Real Estate Agents by your side makes buying or selling your home a less daunting experience. Whether you're looking for a home in the downtown are, or waterfront property closer to nature, our experienced Realtors can save you thousands.

We use the most innovative tools and techniques in the real estate industry. We understand what aways local buyers and can land your dream house at the lowest price.

Or, if you're wanting to sell your home, we can get you top market value. Our seasoned Realtors know the area extremely well and have invaluable real estate knowledge. They have an advantage in that way and will give you the confidence to make your dreams come true.
Take Me To My Topo 10% Local Realtor
---