Welcome To The Best Way To Find A Top Realtor In Whitchurch-Stouffville
Find an amazing, 5-star, top-rated, experienced Real Estate Agent - to help you buy or sell your next home in style - in just a few clicks.
Connect me with the Best
---
Get Award-Winning Real Estate Help
Our Agents and team have won multiple awards, including the prestigious 2018 President's Gold Award.
Take the guess-work out of finding a great Realtor and get a trusted, proven and award-winning expert to help you buy or sell your next home.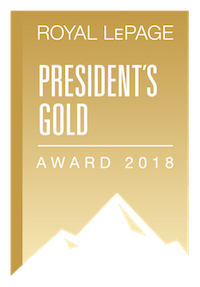 ---
What Separates Us From The Competition?
Determining who the best local Realtor in your area is can be difficult. And taking advice about Realtors from people can be a gamble - they all seem to have an expert recommendation, right? The good news is there's no reason to rely on word of mouth. We've streamlined the Realtor finding process so you can hire the best.

Our Real Estate Agent matching service is quick and completely reliable. Let us pair you with the perfect agent, based on your specific needs.

Our Realtors are far from newbies - they have an average of 10 years of real world real estate experience. They've earned an honorable 5-star rating and have ten or more sales sales under their belt. We're also proud to say they're collectively ranked in the top 10% in Canada*.

We hold our agents to these high standards to assure you that they're 100% qualified. Find the right agent for you today - it takes less than 1 minute.
Have The Best Realtor Handpicked
"The Realtor we used sold our home for $133,000 more than any home had ever sold on our street. I think that says it all. She staged the home perfectly and ran an immaculate selling process - we could not have been happier with this service."
Over a Thousand People Have Found Their Ideal Real Estate Agent Using Our Service
In under a minute you can join them
Connect me with the Best
---
Our Service Has Been Featured In:
The Latest Whitchurch-Stouffville MLS Listings And Homes For Sale
Get homes just like this delivered free to your inbox - instantly
It's easy to get the latest homes for sale and stay on top of the market. Sign up for free.
All of our members are proud members of
Landing a Five Star Realtor is as Easy as 1,2,3
We've Done All the Legwork
It's as easy as clicking the button below to quickly search for your vetted Realtor for free.

In less than a minute you'll be paired with the perfect local Realtor.

Now let your seasoned Real Estate Agent save you thousands or maximize your sale.
Get My Top 10% Realtor
We Have a Special Connection With the Local Realty Scene
If you're looking for a quiet, safe and culturally enriched area in in the countryside to buy a home and spread your roots, this is an excellent choice. With beautiful and affordable homes and plenty of breathtaking nature, we have a deep sense of love and passion for this region.

From its annual Santa Claus Parade to Its festivals, fairs and art galleries it's every family's dream. We know Whitchurch-Stouff through and through and our handpicked Realtors have acquired insights over the years that give them the upper hand when it comes to landing you the best deal.

We're here to help you find a Toronto Realtor that will deliver the perfect home or sell your house for tip-top market value.
We've Been Helping Home Buyers and Sellers for Years
Whether you're hunting a home in the country or a family home in the middle of town, we can help you find exactly what you're looking for, plus get you the best deal. Our top rated Realtors have a complete understanding of the local real estate market and know what influences buyers and sellers.

So if you're trying to buy a house or sell your home, we'll match you with a local 5-star Real Estate agent that has acquired the wisdom and experience to guide you through the selling or buying process. Our service is fast and effortless to use.

We made the process easy and seamless, so you can find a top agent fast and snag the real estate you truly want, at a price you deserve.
Find My Top Rated Realtor Match
---