Hire A Top York Mills Realtor In Under A Minute
If you're looking to buy or sell in the York Mills area, we can help. We can set you up with one of the top Realtors - with knowledge and experience of this area - in just 40 seconds.
Get The Perfect Realtor In Just 40 Seconds
---
Get Award-Winning Real Estate Help
Our Agents and team have won multiple awards, including the prestigious 2018 President's Gold Award.
Take the guess-work out of finding a great Realtor and get a trusted, proven and award-winning expert to help you buy or sell your next home.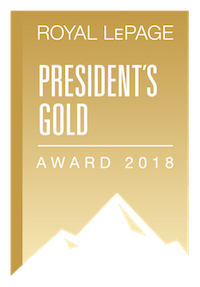 ---
A Bit More About Our Free Service
Navigating the real estate by yourself or worse, with a bad Realtor, Is the stuff of nightmares. That's where we come in.

We've come up with a foolproof way to get you a top Realtor that will work tirelessly to make sure you get the best deal possible, whether you're buying or selling.

How have we selected our team of Realtors? Through our 10-10-10 rule...

Our Realtors have an average of 10 years of experience, have completed more than 10 deals and many are in the top 10% in the whole of Canada*.

So, sit back and relax – let us match you to a top Real Estate Agent who is the right fit for you, based upon your needs.

Don't forget that our service is totally free and takes just 40 seconds!
I Want a 5-Star Agent Now!
"Thanks for all your help. Our entire family is really excited to be getting the keys today. While we won't be moving in for a few weeks, we can't wait to turn the home into our own tiny paradise."
The Latest York Mills MLS Listings And Homes For Sale
Get homes just like this delivered free to your inbox - instantly
It's easy to get the latest homes for sale and stay on top of the market. Sign up for free.
All of our members are proud members of
Here's How It Works In Detail
Just 3 Simple And Quick Steps
Fill out an application form - that takes just 40 seconds to complete.

Right away you'll be matched with a top local Realtor - based on the criteria you input.

Your Realtor will handle it from there - making sure you get the best possible, 5-star service.
Get My Top York Mills Agent
We Love To Help Buyers and Sellers In York Mills
York Mills has been - for a while now - one of the most in-demand neighbourhoods in Toronto because of its unique mix of luxury condominiums, major roadways and natural beauty.

The GTA Real Estate Pros team works really hard to help everyone interested in buying or selling in York Mills so, if you have any questions, we'd love to answer them for you.
We Know The Regional Estate Market Like The Back Of Our Hand
Knowing the market is the most important part of being a Realtor and we have that covered!

We have Realtors that dedicate themselves to working and truly getting to know the York Mills area.

We also use a cutting-edge algorithm to stay updated on the local real estate market. No one can offer you more than us.
Hire a Top Realtor for free
---