Meet A Reliable Yorkville Real Estate Agent.
Why struggle selling or buying a property on your own when you can get and experienced Realtor? They will make your life that much easier.
Get matched To A Top Performing Yorkville For Free
---
Get Award-Winning Real Estate Help
Our Agents and team have won multiple awards, including the prestigious 2018 President's Gold Award.
Take the guess-work out of finding a great Realtor and get a trusted, proven and award-winning expert to help you buy or sell your next home.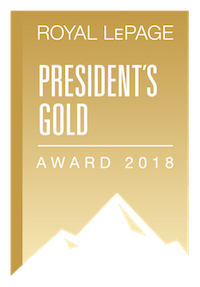 ---
We Are Your trusted source for Great Realtors
We've been in business for over three years now and understand all matters real estate. Whether you're a seller or a buyer, you can rely on us to find you a dependable Yorkville Realtor to help you transact easily, securely and transparently.

Plus, we only match our customers with pre-vetted, reviewed and certified Real Estate Agents. So, you can be sure to get a top-rated agent to help you transact with confidence.

Remember, It only takes few seconds and you're good to go!
Find A Professional Yorkville Realtor
"Needed to upgrade from my two-bedroom apartment for a bigger space; a house. Right from step one, when I applied online, they assigned me with the perfect Realtor. Got me a great offer on it and was helping me narrow down new joints out near a fantastic school district."
The Latest Yorkville MLS Listings And Homes For Sale
Get homes just like this delivered free to your inbox - instantly
It's easy to get the latest homes for sale and stay on top of the market. Sign up for free.
All of our members are proud members of
It's an amazing area to live and work
Yorkville, a beautiful Toronto neighborhood, is a former village in Ontario. Bounded by Bloor Street, Davenport road, Yonge street and Avenue Road. This neighbourhood is one of the top areas to live in, not only in Toronto but in the country.

Yorkville has a lot of great residential areas, shopping malls and office spaces.

So, if you are looking to buy or sell a property here, let GTA Real Estate Pros get you the best Realtor for free.
We live and work in the area too
We make sure that our Realtors are local - they live, work and play in the Yorkville area so they know how to serve you best. It's a top area in the city, with some of most luxurious real estate in the country.

We want to make sure you are afforded the care you deserve.
Get My Realtor Now
---