Meet An Experienced Long Branch Realtor
Getting a great Realtor is just a few clicks away. Use our free, user-friendly platform to partner with a top-rated Realtor in no time.
Link Up With The Best Long Branch Realtors
---
Get Award-Winning Real Estate Help
Our Agents and team have won multiple awards, including the prestigious 2018 President's Gold Award.
Take the guess-work out of finding a great Realtor and get a trusted, proven and award-winning expert to help you buy or sell your next home.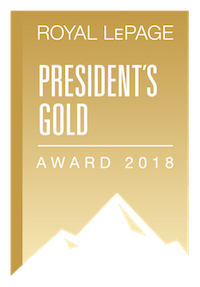 ---
Why Use Our Platform?
We understand how tedious it can be trying to find a reliable Realtor in your area. That's why we've recruited nothing but the top of Long Branch - so you don't have to spend any more time looking.

With our easy to use, quick, and secure application you'll be matched with a top Realtor in Long Branch within minutes.

And our services are always free of charge.
Partner With An Excellent Long Branch Realtor
"Thanks for all your help. Our entire family is really excited to be getting the keys today. While we won't be moving in for a few weeks, we can't wait to turn the home into our own tiny paradise."
Over 1,000 people have reliably used our free platform to get their perfect GTA Realtor
Let an experienced partner help you with all your real estate needs.
Link Up With The Best Long Branch Realtors
---
Our Service Has Been Featured In:
The Latest Long Branch MLS Listings And Homes For Sale
Get homes just like this delivered free to your inbox - instantly
It's easy to get the latest homes for sale and stay on top of the market. Sign up for free.
All of our members are proud members of
Partnering with a top Realtor is as easy as these three steps
Free, fast, reliable services! That's what defines us.
Apply below.

Based on your preference, our automated system will link you to a top Realtor.

Partner with a Realtor who understands all things real estate. Sell or buy a property with confidence.
Get a top Realtor in 40 seconds
We're Local and Ready to Help
Long Branch, a beautiful neighbourhood located on Lake Ontario's shore, boasts a cool and scenic environment as well as a vibrant real-estate industry.

If you are looking to sell or buy a property there, we can match you with a top Toronto Real Estate Agent within seconds.
Our Realtors are ready to help now
Why trust us? Well, we have successfully connected more than 1,000 property buyers and sellers with top Realtors. What's more is we have local Realtors who know all of the nuances of the Long Branch area.

So you get top notch service from someone who cares about the community and cares about making sure you feel confident when buying or selling.
Match me with the best Realtor in Long Branch
---
Click on the question to reveal the answer.
We are fully licensed real estate professionals ourselves, meaning that we must follow all rules and regulations in place in Ontario. All our Realtors are fully licensed and top professionals.Our service has great reviews, amazing feedback and we have dozens of happy customers.In addition to this, there is no obligation - if you don't like the Realtor we send you, we will send you another one - however, this has yet to happen in the years we have been running this service.Finally, we don't make any money unless you are happy (see the next section).
We charge our Realtors a small fee - but they only pay it if there is a closed deal. So, if we send you a terrible Realtor who is useless and can't buy or sell a property for you, we don't make any money. This is why we only work with the best Realtors out there - otherwise we would not make any money ourselves. It is a win for us, a win for them and a win for you.
We serve the entire GTA and surrounding areas - not just Etobicoke. In fact, if you're interested in the surrounding areas around Etobicoke, check out our Rexdale Realtor and our Richview Real Estate Agent services.
Sorry, but many marketing companies are targeting our Realtor list so we do not reveal it publicly. Some companies even put through fake applications to try and get them - if you are one such company, sorry, you are wasting your time.It took us a long time to build the relationships and find the best Realtors, hours of interviewing, vetting, rating and other efforts - we have done a lot of hard work so it would not make any sense for us to reveal this publicly.Our Realtor selection process relies heavily on local contacts and local knowledge - this is one of the advantages of us being based in the GTA. We have our own proprietary algorithm on top of this - but you should know that our Realtors have - on average - over 10 years of experience and must have completed at least 10 deals to be accepted.Finally, in addition to all of this, we give preference to working with Realtors who are involved in charity work and giving back to the local community.


Long Branch is a neighbourhood and former municipality in the south-west of Toronto, Ontario, Canada.

It is located in the south-western corner of the former Township (and later, City) of Etobicoke on the shore of Lake Ontario.

The Village of Long Branch was a partially independent municipality from 1930 to 1967. Long Branch is primarily a residential district, composed mostly of single-family, detached homes. Along Lake Shore Boulevard West, numerous business are located in a low-rise commercial strip. South of Lake Shore Boulevard West, the area of single-family homes extends down to the lake.

The area's lake shore is primarily privately owned, except for Long Branch Park and Marie Curtis Park.

This neighbourhood is in transition with many new home developments being built along Lakeshore Boulevard.

Sources: https://en.wikipedia.org/wiki/Long_Branch,_Toronto, http://www.torontoneighbourhoods.net/neighbourhoods/etobicoke/long-branch