Get A Realtor Who Specializes In Buying Luxury Homes
Buying a home that's priced over $1M is completely different to buying an average priced home.
From viewing exclusive luxury homes not on the open market to all of the careful considerations in drafting an offer, you need to work with someone who specializes in buying luxury homes.
Speak To A Luxury Home Buying Expert
---
All of our Realtors are luxury home specialists
We work with Realtors who specialize in buying homes $1.5M+ to ensure you get the specialized service that is required when buying a luxury home.
---
Our Service Has Been Featured In:
---
Recent Luxury Homes Managed By Our Realtors
52 Braeside Rd, Toronto
$2,575,000
This is a custom built, 2.5-storey, 4+1 bedroom, 5 bathroom home in the prestigious Wanless Park neighbourhood. This 3000+ Sqft home has been meticulously cared for and features hardwood throughout the main floor. There is also an open concept staircase, tons of natural light, 2 fireplaces, a newly renovated kitchen, and the most breathtaking backyard. You can see more information here.
---
62 Heathdale Rd, Toronto
Sold: $3,012,000
Gorgeous 5 bedroom 2.5 storey home on a magnificent ravine lot - with $500,000+ in recent additions/improvements. Features a walk-out to a deck overlooking the ravine. This beautiful home has a 2nd-floor master suite retreat & a 3rd floor getaway for kids or home office.
---
3214 Douglas St, Burlington
$2,787,500
This custom built home is a breathtaking Cape-Cod inspired masterpiece. Situated on Roseland Creek, this double-wide lot offers a naturalized surrounding. There has been no expense spared in this, 4030 sqft home. The kitchen is an entertainer's dream with beveled glass cabinetry, stone sinks and reclaimed island. French doors open to the patio overlooking the creek. Enjoy the spacious master with en-suite, soaking tub, and walk-in closet.
---
145 Madison Ave, Toronto
$4,250,000
One of the finest remaining unspoiled examples of original "Toronto Annex" architecture -designed by Frederick H Herbert. It's a rare 5060 sq ft home with classic red brick, sandstone & terra cotta details, slate roof, oriel & palladian windows, original fireplaces, moldings, wainscotting & trim, leaded & stained glass.
---
55 Arjay Cres, Toronto
$6,800,000
Style and grace are themes of this custom home. This incredible 5 bedroom home sits majestically on a West-facing 75.65ft x 163 ft lot next to the famous bridle path area. Over 9000 sqft of living space. This property brings elegance and luxury to this neighborhood with fine features & attention to detail. Featuring a circular driveway, in home elevator, and outdoor heating-snow melting system
---
382 Walmer Rd, Toronto
$2,995,000
Spectacular "casa" in prestigious Casa Loma neighbourhood. This gorgeous 3 storey detached home, circa 1913, is situated on a quiet cul-de-sac on a West-facing 36 ft x 174 ft lot. Recently renovated and incredibly spacious, this beautiful home combines character and charm featuring Sarah Richardson interior design and decor and Joel Loblaw landscaping. There is also a stunning chefs kitchen and main floor family room with a nanny/in-law suite with a separate entrance.
Speak To A Luxury Home Buying Expert
"It was a pleasure to deal with Royal LePage Signature Realty. My wife and I thank you for your patience, persistence and long hours put in on our behalf."
Buying A Luxury Home Is A Completely Different Prospect To Buying Any Other Home...
Each home requires a completely custom approach - unique financing, thorough negotiations, a well-tailored offer - buying a luxury home is not like buying a typical house at all.
For example, you may be searching for something unique - a custom-built wine cellar, a well-manicured outdoor space, a large garage for a car collection. The beautiful aspect of a luxury home is what makes it unique.
Whatever the features of the home, our agents know how to handle these unique aspects and structure a well thought out offer that ensures you are putting your money to it's best use.
Speak To A Luxury Home Buying Expert
---
Media Coverage We've Gotten For Luxury Homes We've Done Deals With
We have a lot of experience marketing luxury homes throughout North America.
Major news and media outlets have featured homes our agents have been a part of, including:
The New York Times
ABC
MSNBC
---
Get Award-Winning Real Estate Help
Our Agents and team have won multiple awards, including the prestigious 2018 President's Gold Award.
Take the guess-work out of finding a great Realtor and get a trusted, proven and award-winning expert to help you buy or sell your next home.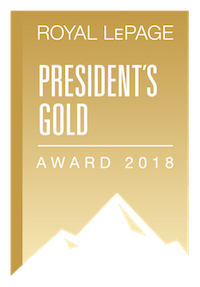 ---
Luxury Especially To You...
Every buyer in the luxury market has tailored tastes, which means there are only a few homes on the market at any given time which will meet these needs.
Other buying specialists know where to look to make sure you are seeing all of the options available to you that meet your requirements. Oftentimes exclusive homes that aren't even on the open market. So you'll spend your time wisely only looking at top-quality homes.
All of our members are proud members of
---
Frequently Asked Questions (FAQ)
Click on the question to reveal the answer.
We do not charge you anything at all. If you are using one of our Realtors to sell your home, they may charge a commission for this. If you are using a Realtor to buy a home, the Realtor doesn't charge you a commission. However - regardless of whether you are buying our selling - our service of bringing you a top Real Estate Professional is completely free.
The luxury home market is unlike the conventional market. When dealing properties of such high value, there are a lot more considerations, especially when it comes to financing. Negotiations can quickly become difficult to navigate without the aid of a trusted professional who has a lot of experience with this niche market.
Whether buying or selling, the luxury market moves far differently. Having the guidance and support of an experienced Realtor makes navigating this unique market much easier - and puts you in the best position to get the most value from your real estate experience.
All of our agents have experience selling high-value homes for elite clientelle. We ensure that they are incredibly knowledgeable in the luxury market and have a history of serving high-end clients. We're sure you'll be more than happy with your experience.
We charge our Realtors a small fee - but they only pay it if there is a closed deal. So, if we send you a terrible Realtor who is useless and can't buy or sell a property for you, we don't make any money. This is why we only work with the best out there - otherwise we would not make any money ourselves.