Find Your Home Fast With Top Lytton Park Realtor
Get matched to top Realtor in seconds from a network vetted, tried and tested, expert professional.
Get A Top Lytton Park Realtor In 40 Seconds
---
Get Award-Winning Real Estate Help
Our Agents and team have won multiple awards, including the prestigious 2018 President's Gold Award.
Take the guess-work out of finding a great Realtor and get a trusted, proven and award-winning expert to help you buy or sell your next home.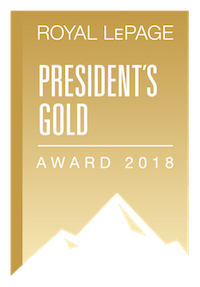 ---
Why Us?
Because we have a personalized system that matches you with the perfect Realtor for your needs.

Whether you're selling or buying, our Realtors won't rest until you are satisfied with their work!

All the Realtors from our network have either 10 years of experience or have closed more than 10 deals.

They've gone through an interviewing and vetting process to make sure that we're only working with the best Realtors in Canada.

And don't forget, our service is completely free and takes less than 40 seconds.
Get in touch with the best Realtor
"Needed to upgrade from my two-bedroom apartment for a bigger space; a house. Right from step one, when I applied online, they assigned me with the perfect Realtor. Got me a great offer on it and was helping me narrow down new joints out near a fantastic school district."
The Latest Lytton Park MLS Listings And Homes For Sale
Get homes just like this delivered free to your inbox - instantly
It's easy to get the latest homes for sale and stay on top of the market. Sign up for free.
All of our members are proud members of
Find The Best Realtor For You in 3 Easy Steps
You'll be done in Less Than A Minute
Click below. It's a free service for you

We will match you instantly with one of the best Lytton Park Real Estate Agents.

Step 3: Sit back and relax as your Realtor gets to buying or selling your home for you.
Buy or sell with a Top Realtor
We Are Proud To Be Part of the Lytton Park Community
This high-end community is ideal for people that work in Downtown Toronto but want to live in a quiet neighbourhood with some of the best public and private schools for their children.

Lytton Park has convenient access to transportation corridors so you don't have to worry about your commute!

With any of our Toronto Realtors, buying or selling in Lytton Park is a piece of cake!
More Importantly, we Have Years of Experience Closing Deals in Lytton Park
Not just any Realtor will do when you're looking to buy or sell in Lytton Park.

They won't have the contacts needed to navigate this exclusive real estate market.

That's why we will only match you to a top Realtor with proven experience closing deals in this area.
Discuss a top Lytton Park Realtor
---
Click on the question to reveal the answer.
We are fully licensed real estate professionals ourselves, meaning that we must follow all rules and regulations in place in Ontario. All our Realtors are fully licensed and top professionals.Our service has great reviews, amazing feedback and we have dozens of happy customers.In addition to this, there is no obligation - if you don't like the Realtor we send you, we will send you another one - however, this has yet to happen in the years we have been running this service.Finally, we don't make any money unless you are happy (see the next section).
We charge our Realtors a small fee - but they only pay it if there is a closed deal. So, if we send you a terrible Realtor who is useless and can't buy or sell a property for you, we don't make any money. This is why we only work with the best Realtors out there - otherwise we would not make any money ourselves. It is a win for us, a win for them and a win for you.
We serve the entire GTA and surrounding areas - not just Lytton Park. In fact, if you're interested in the surrounding areas around Lytton Park, check out our Moore Park Realtor and our Rosedale Real Estate Agent services.


Lytton Park is one of Toronto's most exclusive neighbourhoods.

It is home to doctors, lawyers, stockbrokers and corporate executives who value Lytton Park's quiet charm, and its convenient access to transportation corridors leading in and out of the city.

This place has other assets include beautiful homes on large lots, outstanding recreational facilities, and excellent public and private schools. Lytton Park originally started out as a rural suburb of Toronto, part of North Toronto.

In 1886, the Metropolitan Street Railway (Toronto) decided to service this small area. Upon realizing that the land value in this region would go up when the railway was installed, the Railway company purchased a huge amount of farmland near their railway station on Glengrove Avenue. Secular English-oriented public schools in Lytton Park are operated by the Toronto District School Board.

In addition to the Toronto District School Board, three other publicly-funded school boards operate in Toronto.

The publicly-funded English-oriented separate schools in Toronto are operated by the Toronto Catholic District School Board. Secular French-oriented public schools are provided by Conseil scolaire Viamonde, whereas French-oriented public separate school are provided by Conseil scolaire catholique MonAvenir.

Sources: https://en.wikipedia.org/wiki/Lytton_Park, http://www.torontoneighbourhoods.net/neighbourhoods/uptown/lytton-park