The Smartest Move You Can Make To Land A Top Rated Malvern Realtor
Get paired with the best local Real Estate Agent based on your exact needs
Land My 5-star Malvern Agent
---
Get Award-Winning Real Estate Help
Our Agents and team have won multiple awards, including the prestigious 2018 President's Gold Award.
Take the guess-work out of finding a great Realtor and get a trusted, proven and award-winning expert to help you buy or sell your next home.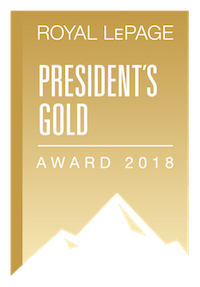 ---
Why Our Realtor Matching Service Is A Notch Above The Rest
We're a lightning fast way to find the best local Realtor.

We have a pool of proven, highly decorated local Real Estate Agents ready to guide you. With us, you know you're getting matched with the best agent, based on your needs.

All our Realtors are vetted professionals with 10 years or more experience - on average. The five star rating they've earned is a testament to their excellence in the real estate realm.

They also have any less than 10 sales under their belt and are altogether in the top 10% of Realtors in the country*. They make it easy to have confidence and total peace of mind while moving forward in buying or selling your home.

With their guidance, you can feel at ease and save thousands on a new home. Or if you're selling your house, they can get you top market value.

Our matching service is free and painless. Try us today and see how it feels to go with the best.
Show Me My Top Agent
"I'd like to thank you for their speedy response. We had our home listed with a Realtor whom we were extremely disappointed with. After our listing expired we contacted GTA Real Estate Pros and they put us in touch with a local Realtor who did an amazing job."
We've Managed to Help Nearly 1,500 buyers and sellers get the advantage of an experienced realtor
We're Not Finished - Let Us Help You Too
Land My 5-star Malvern Agent
---
Our Service Has Been Featured In:
The Latest Malvern MLS Listings And Homes For Sale
Get homes just like this delivered free to your inbox - instantly
It's easy to get the latest homes for sale and stay on top of the market. Sign up for free.
All of our members are proud members of
We've Taken the Stress Out of Finding a Realtor
Our Streamlined Service is Fast and Painless
Just click on the button to get started - it's free

We'll pinpoint a vetted Realtor that best fits your needs

Let them help you seal a great deal on a new home or get you the most for your sale
Take Me to My Agent
We Thoroughly Know the Local Market
This region of Canada is culturally diverse and has highest concentration of youth inhabitants. If you're a young professional looking to strike off on your own and buy some real estate, there's no better place.

There's lots of schools and public transportation, which makes it ideal for the younger generation or for those wanting to raise a family.

Our Real Estate Agents are very familiar with this area and have local insights that will pay dividends. We are the GTA Real Estate Pros and we'll be the service that will land your ideal home.

Or, if you're looking to sell your house for top market value they can get you the best results.
We've Been Making People Happy with Real Estate Locally for Years
No matter what kind of real estate you're hunting, we can help you find it and get you the best price. We only work with top 10% local Realtors and we understand the local real estate climate. Our top rated Realtors have been helping home buyers and sellers in Highland Creek for years and have gained valuable insights on the local market.

Let one of our vetted 5-star agents help you land the house of your dreams at best price or get you top market value for the sale of your home. Use our fast and free service today. We'll give you the confidence and expertise you need to surge ahead with complete peace of mind.
Connect Me with a Top Realtor
---
Click on the question to reveal the answer.
We are fully licensed real estate professionals ourselves, meaning that we must follow all rules and regulations in place in Ontario. All our Realtors are fully licensed and top professionals.Our service has great reviews, amazing feedback and we have dozens of happy customers.In addition to this, there is no obligation - if you don't like the Realtor we send you, we will send you another one - however, this has yet to happen in the years we have been running this service.Finally, we don't make any money unless you are happy (see the next section).
We charge our Realtors a small fee - but they only pay it if there is a closed deal. So, if we send you a terrible Realtor who is useless and can't buy or sell a property for you, we don't make any money. This is why we only work with the best Realtors out there - otherwise we would not make any money ourselves. It is a win for us, a win for them and a win for you.
We have a free automated online home valuation report - check it out at this link: house appraisal.


Malvern is a neighbourhood in the city of Toronto, Ontario, Canada, with a population of 44,315.[2]

It is located in the northeast corner of the city.

The history of Malvern began in 1856, when the Malvern Post Office was opened in David Brown's general store, which stood at the south-east corner of Finch Avenue and Markham Road.

This post office was named after a resort town in England. A year after the post office was opened, Senator David Reesor — formerly of Markham Village — began selling "Village Lots" in Malvern. Reesor trumpeted Malvern as the future "Capital of Scarborough," anticipating that the Grand Trunk Railway would extend a branch line through here.

The average home price in Malvern is $542,679 as of June 2018 and is one of Toronto's most affordable neighbourhoods to live in.

The median days on the market is 25 days.

The selling to listing ratio is 99%.

Sources: https://en.wikipedia.org/wiki/Malvern,_Toronto, http://www.torontoneighbourhoods.net/neighbourhoods/scarborough/malvern