Get An A+ Top Qualified Meadowvale Realtor
This is a service that connects you with local, top Realtors so you get nothing but the best. It's easy and quick - you apply below and in minutes we'll be in touch with your top Realtor.
Find a Trusted Meadowvale Real Estate Agent
---
Get Award-Winning Real Estate Help
Our Agents and team have won multiple awards, including the prestigious 2018 President's Gold Award.
Take the guess-work out of finding a great Realtor and get a trusted, proven and award-winning expert to help you buy or sell your next home.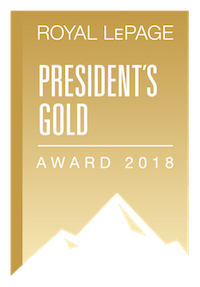 ---
Looking For Someone You Can Trust?
We have thousands of agents all ready to serve your home buying and selling needs. By teaming up with local agents, we've guaranteed a great team on the ground who knows the area you're looking to buy or sell in. They know the local market well.

We have the top Real Estate Agents here, who at the click of a button will be on your team and help you throughout the process. Make it easy on yourself and get the best.
Find Your Meadowvale Real Estate Agent
"The Realtor we used sold our home for $133,000 more than any home had ever sold on our street. I think that says it all. She staged the home perfectly and ran an immaculate selling process - we could not have been happier with this service."
The Latest Meadowvale MLS Listings And Homes For Sale
Get homes just like this delivered free to your inbox - instantly
It's easy to get the latest homes for sale and stay on top of the market. Sign up for free.
All of our members are proud members of
Trusted Agents are a few clicks away
It's that hassle-free
Click below engage with local Realtors, 100% free.

You'll be matched instantly with a top Meadowvale Realtor.

Your Realtor takes care of all of the hard work, so you can focus on the important things.
Find A Top Realtor in 40 Seconds
A Fine Area To Live
Meadowvale has two lakes, Aquitaine and Wabukayne, both of which were man-made. A system of parks and trails connects the two lakes, which are located about 1.5 kilometres apart.

In the 1970s, the area to the west was selected to be the site of a "new town" for the newly (1974) incorporated City of Mississauga. This newer section comprises the bulk of the district today.

We're the GTA Real Estate Pros and we're dedicated to providing top-notch service Realtors in and around the GTA.
We Have a Trusted Realtor Service for You
We made sure all Real Estate Agents selected meet the very high standards expected for selection. Your Realtor has been vetted and has a proven track record.

It's all done for your benefit, so you can rest assured that you have a great Realtor working for you. Come find out how this makes all the difference and apply today.
Meet My Expert Realtor Now
---
Click on the question to reveal the answer.
We are fully licensed real estate professionals ourselves, meaning that we must follow all rules and regulations in place in Ontario. All our Realtors are fully licensed and top professionals.Our service has great reviews, amazing feedback and we have dozens of happy customers.In addition to this, there is no obligation - if you don't like the Realtor we send you, we will send you another one - however, this has yet to happen in the years we have been running this service.Finally, we don't make any money unless you are happy (see the next section).
We charge our Realtors a small fee - but they only pay it if there is a closed deal. So, if we send you a terrible Realtor who is useless and can't buy or sell a property for you, we don't make any money. This is why we only work with the best Realtors out there - otherwise we would not make any money ourselves. It is a win for us, a win for them and a win for you.


Meadowvale is a large suburban district located in the northwestern part of Mississauga, Ontario, Canada, just west of Toronto.

In the 19th and early 20th centuries, it was a village in Toronto Township.

In the 1970s,

The area to the west was selected to be the site of a "new town" for the newly (1974) incorporated City of Mississauga.

This newer section comprises the bulk of the district today.

The community is situated near the Credit River which lies to the east. Mixed forest is located along the Credit River valley which covers most of the central part of the district. Another creek named Levi Creek runs to the south and southwest and is a tributary of the Credit lying to the south.

The village of Meadowvale was established in the 1820s by Irish immigrants from New York state.

In the village's early years, the main industry was milling, with the mills drawing power from the Credit River. Meadowvale village is located adjacent to the largest business park area in Mississauga, with the second largest being located in between Meadowvale Village and Meadowvale along the Highway 401 corridor.

Sources: https://en.wikipedia.org/wiki/Meadowvale,_Ontario, https://discovermississauga.ca/see-and-do/category/meadowvale