The Easy Way To Find The Perfect Milliken Realtor
We tap our pool of top ranked local Real Estate Agents and find you the best fit
Get My Milliken Agent for Free
---
Get Award-Winning Real Estate Help
Our Agents and team have won multiple awards, including the prestigious 2018 President's Gold Award.
Take the guess-work out of finding a great Realtor and get a trusted, proven and award-winning expert to help you buy or sell your next home.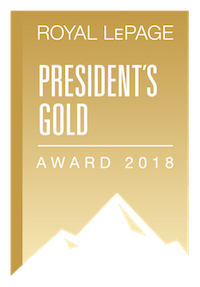 ---
Why Our Process And Service Is Head And Shoulders Above the Rest
We're the most direct path to hiring the perfect local Realtor.

We have a pool of vetted local agents - all proven 5-star professionals with over a decade of success.

Each one has at least 10 deals. We take pride in giving you complete confidence, which is why we're affiliated with only the top agents in town.

Our expert matching service can quickly find an elite local Real Estate Agent tailor made for your exact needs.

Let our service pinpoint connect you with one that can save you money or help you sell your house for top market value. Remember, it's free and takes less than a minute.

Try us today and experience how quick and easy it is.
Find My Milliken Realtor
"The Realtor we used sold our home for $133,000 more than any home had ever sold on our street. I think that says it all. She staged the home perfectly and ran an immaculate selling process - we could not have been happier with this service."
We've Proved Ourselves By Helping 1,434 People across the GTA
Let Us Show You What We Can Do for You
Get My Milliken Agent for Free
---
Our Service Has Been Featured In:
The Latest Milliken MLS Listings And Homes For Sale
Get homes just like this delivered free to your inbox - instantly
It's easy to get the latest homes for sale and stay on top of the market. Sign up for free.
All of our members are proud members of
It's the Most Direct Way to Land a Local 5-star Realtor
All It Takes is Forty Seconds To Get The Best
To set things in action, just click the green button

You'll get connected to a top rated Realtor for free

Then rely on their local real estate savvy to save you thousands
Let's See My Top Agent
We Are Local Just like you
Home of Milliken Mills Community Centre, this is a safe and ideal area to invest in real estate and live. It's culturally diverse and its people hold a special place in our heart.

We love every nuance of this warm and inviting region, so of course we want to find a Realtor that can help you snag your dream home or help you sell your house.

Our deep-rooted appreciation for this area motivates us to work hard for you. We know the area well and gained real insights that are invaluable.

As a leading Toronto Realtor service, we strive to help locals like you find the perfect home or maximize the value of your sale.
Our Agents Have Years of Practice Making Great Deals for Locals
Our service is very convenient and easy. The process of finding a top local Realtor is streamlined, so there's no long forms or meetings. It's fast and free.

You could say that we're the most direct route to the the perfect local Real Estate Agent.

Whether you're in the market for a for a nice downtown home with schools and shopping in proximity or commercial property to start a business - we have the insights and experience to guide you and save you thousands.

Our 5-star Realtors know Milliken up and down and have an in depth knowledge of its local market. That what gives them an advantage over the competition.

Try us today and get the confidence you need to go forward with buying or selling your home.
Pinpoint a Vetted Local Agent
---
Click on the question to reveal the answer.
We are fully licensed real estate professionals ourselves, meaning that we must follow all rules and regulations in place in Ontario. All our Realtors are fully licensed and top professionals.Our service has great reviews, amazing feedback and we have dozens of happy customers.In addition to this, there is no obligation - if you don't like the Realtor we send you, we will send you another one - however, this has yet to happen in the years we have been running this service.Finally, we don't make any money unless you are happy (see the next section).
We charge our Realtors a small fee - but they only pay it if there is a closed deal. So, if we send you a terrible Realtor who is useless and can't buy or sell a property for you, we don't make any money. This is why we only work with the best Realtors out there - otherwise we would not make any money ourselves. It is a win for us, a win for them and a win for you.
We serve the entire GTA and surrounding areas - not just Milliken. In fact, if you're interested in the surrounding areas around Milliken, check out our Oakridge Realtor and our Rouge Real Estate Agent services.
Yes - we offer a free automated home valuation system - check it out - click here.


Milliken and Milliken Mills are neighbourhoods in the cities of Toronto and Markham, comprising Milliken in the city of Toronto and Milliken Mills East and Milliken Mills West in the city of Markham. Located in the north east section of Scarborough and south east Unionville, the neighbourhoods are centered on Old Kennedy Road (see also Kennedy Road in York Region) and Steeles Avenue.

The area now called "Milliken" or "Milliken's Corner" was first settled in 1798 by William Dumont. Norman Milliken settled in the area around 1807.

In 1814, Milliken received the deed for lot 1, concession 5, Markham Township. Milliken operated a lumber business in what was then a rural hamlet called Milliken Corners.

The hamlet became a postal village when the first post office was established in 1858 (on the now Markham side) and was called Milliken after Norman Milliken. Once agricultural land, much of which disappeared with residential development beginning in the 1970s and ending near the late 1980s.

The City of Markham initiated an initiative to develop "Main Street Milliken" around Old Kennedy Rd.

The area has suffered from years of neglect, and revitalization plans have been welcomed by community members. New developments include a condominium development on Kennedy and Denison, Dairy Queen, Major Milliken Pub and a new housing project on Old Kennedy Rd.

Sources: https://en.wikipedia.org/wiki/Milliken,_Ontario, https://www.movingincanada.com/Ontario/Scarborough-Neighbourhoods-Agincourt-Milliken.asp