We Find You The Best From Our Pool Of Top-Notch Newcastle Realtors
Have the perfect, handpicked Real Estate Agent in just a few clicks.
Find the Best Newcastle Real Estate Agent in Seconds
---
Get Award-Winning Real Estate Help
Our Agents and team have won multiple awards, including the prestigious 2018 President's Gold Award.
Take the guess-work out of finding a great Realtor and get a trusted, proven and award-winning expert to help you buy or sell your next home.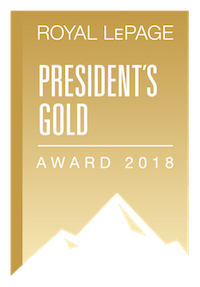 ---
Why Using Our Service Is The Smartest Move
You can spend weeks asking friends who the best Realtor in newcastle is and meeting with dozens of agents - but you don't have to.

Our Real Estate Agent matching service has already recruited the top Realtors in Canada, so no need to look any further.

All you have to do is click your mouse and we quickly pinpoint the best agent, based on your specific needs.
Find The Right Realtor In Seconds
"The Realtor we used sold our home for $133,000 more than any home had ever sold on our street. I think that says it all. She staged the home perfectly and ran an immaculate selling process - we could not have been happier with this service."
The Latest Newcastle MLS Listings And Homes For Sale
Get homes just like this delivered free to your inbox - instantly
It's easy to get the latest homes for sale and stay on top of the market. Sign up for free.
All of our members are proud members of
In Just A Few Clicks You'll Get Matched With A Top 10%* Realtor
Get started today
Simply click below to start the process

In less than a minute you'll be matched with a top local agent

Then relax and let your Realtor help you buy or sell with confidence
Try Our Free Realtor Finder Now
A Guide To Newcastle Real Estate
With apple orchards, beautiful parks and unique places to shop, newcastle is coveted by many - including us.

We love this area and its people. So naturally we enjoy helping locals like you find a Realtor to bring your dreams to life.

As we mention on our home page, whether it's helping you find the best home within your budget or selling your house for top market value, we'll make sure everything flows seamlessly.
We Know The Ins and Outs of Real Estate
Whether it's waterfront property or a family home perched on the perimeter of town - we know all the intricate details of real estate in this region.

Our top rated Realtors know the area like the back of their hand, have an in-depth understanding of the current market and know what influences buyers and sellers.

So if you're looking to buy or sell your home, let us match you with a 5-star agent that has the insights to save you thousands.

Our service is fast, simple and professional. We have one main goal - to make the buying and selling process easy and seamless, so you and this wonderful community can thrive.
Meet Your Top Agent Now
---
Click on the question to reveal the answer.
We are fully licensed real estate professionals ourselves, meaning that we must follow all rules and regulations in place in Ontario. All our Realtors are fully licensed and top professionals.Our service has great reviews, amazing feedback and we have dozens of happy customers.In addition to this, there is no obligation - if you don't like the Realtor we send you, we will send you another one - however, this has yet to happen in the years we have been running this service.Finally, we don't make any money unless you are happy (see the next section).
We charge our Realtors a small fee - but they only pay it if there is a closed deal. So, if we send you a terrible Realtor who is useless and can't buy or sell a property for you, we don't make any money. This is why we only work with the best Realtors out there - otherwise we would not make any money ourselves. It is a win for us, a win for them and a win for you.


Newcastle is a community in the municipality of Clarington in Durham Region, Ontario, Canada.

The community inherits the former name of the present-day municipality which it belongs to. Newcastle is located about 80 km east of Toronto, and about 18 km east of Oshawa and Bowmanville on Highway 401. Newcastle was incorporated as a town in 1856.

It remained a small community until the 1990s, when new residential development began and the population quickly swelled. Newcastle had a jail in the late 1800s. Maps of Newcastle from those years have not been discovered.

The name "Town of Newcastle" was used from 1973-94 for the municipality now called the Municipality of Clarington.

The name was changed in 1994 to alleviate long standing confusion between the municipality as a whole and the community of the same name.

The community was commonly known as "Newcastle Village" to distinguish the two.

It was also a confusing fact that Bowmanville had a larger population than "Newcastle Village", and it also housed the former Town of Newcastle's municipal offices, causing some to believe the town should have been called "Bowmanville" instead of "Newcastle" during that period.

Sources: https://en.wikipedia.org/wiki/Newcastle,_Ontario, https://villageofnewcastle.ca/