Choose The Best Newtonbrook Realtor With Just A Few Clicks
Get matched - in under a minute - with the best Newtonbrook Realtor from our network of pre-screened and pre-vetted Realtors.
Get The Top Newtonbrook Real Estate Agents Now
---
Get Award-Winning Real Estate Help
Our Agents and team have won multiple awards, including the prestigious 2018 President's Gold Award.
Take the guess-work out of finding a great Realtor and get a trusted, proven and award-winning expert to help you buy or sell your next home.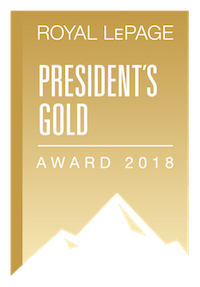 ---
Why Are We The Best Real Estate Service In Your Town?
We have spent a lot of time carefully handpicking the best Realtors in Newtonbrook so you won't have to.

The days of asking family and friends to recommend you a good Real Estate Agent are no longer needed.

With us, you are guaranteed to work with a top Realtor that will make the process of buying or selling a property hassle-free.

The real question is what are you waiting for? With just 40 seconds of your time, our free service will match you to a top Newtonbrook Real Estate Agent. Get started today!
Get the best Realtors now
"Needed to upgrade from my two-bedroom apartment for a bigger space; a house. Right from step one, when I applied online, they assigned me with the perfect Realtor. Got me a great offer on it and was helping me narrow down new joints out near a fantastic school district."
The Latest Newtonbrook MLS Listings And Homes For Sale
Get homes just like this delivered free to your inbox - instantly
It's easy to get the latest homes for sale and stay on top of the market. Sign up for free.
All of our members are proud members of
Find A Top Realtor in 3 Simple Steps
It's That Uncomplicated
Being by giving us your needs and wants for a Realtor on our free application form (at the link below)

We will match you to a top local Realtor

Our agent will get to work on helping you buy or sell with confidence
Get Your 5-Star Agent!
Newtonbrook Is An Area We Know Very Well
Who wouldn't want to live in Newtonbrook?

This lovely neighbourhood finds itself in the middle of the east and west branches of the Don River, which means that the residents get a beautiful scenery and can do a lot of recreational activities close to home.

If none of this sounds appealing to you, you might be more interested in Centerpoint Mall, one of the largest malls in Toronto, that's located right here in Newtonbrook.

To find out more about our service, head over to our home page
Not Only Do We Love It, we Have Been Here For Years
Our team of Realtors has closed many deals in this area and they have the inside scoop on Newtonbrook.

We genuinely believe that no one can get you a better deal than us.
Talk to a Top Realtor Now
---
Click on the question to reveal the answer.
We are fully licensed real estate professionals ourselves, meaning that we must follow all rules and regulations in place in Ontario. All our Realtors are fully licensed and top professionals.Our service has great reviews, amazing feedback and we have dozens of happy customers.In addition to this, there is no obligation - if you don't like the Realtor we send you, we will send you another one - however, this has yet to happen in the years we have been running this service.Finally, we don't make any money unless you are happy (see the next section).
We charge our Realtors a small fee - but they only pay it if there is a closed deal. So, if we send you a terrible Realtor who is useless and can't buy or sell a property for you, we don't make any money. This is why we only work with the best Realtors out there - otherwise we would not make any money ourselves. It is a win for us, a win for them and a win for you.


Newtonbrook is a neighbourhood in Toronto, Ontario, Canada.

In the 19th century, it was a separate municipality.

It is located in the area around Yonge Street and Finch Avenue in the district of North York between the east and west branches of the Don River. North York was a city that was merged with five other municipalities to form the amalgamated "new" City of Toronto in 1998.Chinese is the second-most spoken language in the area after English. Korean is well behind as the third. Together they make up over 40% of the ethnic minorities in the area.

The area also has significant Russian and Jewish and Iranian minorities.

The average income in the area is above the average for Toronto and a majority of residents live in single detached or semi-detached houses, which they own.

It was settled by Europeans in the early 19th century. Newtonbrook's early industries included saw and grist mills on the east and west branches of the Don River.

The town's Newton Brook Wesleyan Church was named after Reverend Robert Newton. In 1847, Lieutenant Colonel William S. Durie of

The Queen's Own Rifles of Canada subdivided part of his Newtonbrook property.

The resulting subdivision is now Drewry Avenue.In the 1950s, Newtonbrook was subdivided for a massive residential development. Most of the town's landmarks were removed, except for the Newtonbrook Schoolhouse and the Newtonbrook General Store. Just one house from the original Drewry Avenue subdivision remains.

Sources: https://en.wikipedia.org/wiki/Newtonbrook, http://www.torontoneighbourhoods.net/neighbourhoods/north-york/newtonbrook?overview