Get In Touch With A Top Real Estate Agent In North Dumfries
Within a matter of just a few clicks, we will connect you with one of our best, local Realtors who can help you get the best deal for the property you are buying or selling.
Get the best Realtor NOW
---
Get Award-Winning Real Estate Help
Our Agents and team have won multiple awards, including the prestigious 2018 President's Gold Award.
Take the guess-work out of finding a great Realtor and get a trusted, proven and award-winning expert to help you buy or sell your next home.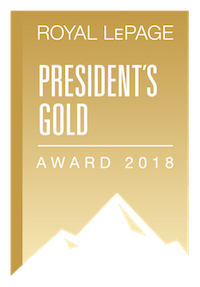 ---
What Makes Us A Great Real Estate Service
Tired of getting undervalued quotes from your Realtor? Or is he trying to get you into a deal which is not worth it? Don't fret yet, since we share your feelings.

However, have you thought of a free online service which can connect a local Realtor with you without having to leave the comfort of your home?

We've teamed up with a few of the top rated Realtors from the area - who are just a few clicks away!
Click here to instantly get a Realtor
"Needed to upgrade from my two-bedroom apartment for a bigger space; a house. Right from step one, when I applied online, they assigned me with the perfect Realtor. Got me a great offer on it and was helping me narrow down new joints out near a fantastic school district."
We've helped over one thousand GTA residents just like you get a top local Realtor
Let us help you now too
Get the best Realtor NOW
---
Our Service Has Been Featured In:
The Latest North Dumfries MLS Listings And Homes For Sale
Get homes just like this delivered free to your inbox - instantly
It's easy to get the latest homes for sale and stay on top of the market. Sign up for free.
All of our members are proud members of
Nice Job! You Are Just 3 Steps Away!
Simple, easy and FREE!
Kick-off your top Realtor hunt by clicking below!

A few more seconds and we will match you with an amazing Realtor from the North Dumfries area.

Your Realtor will then show you why they're one of the best - by helping you through the buying or selling process with ease.
Hop On Before It's too Late!
Local, so you get the best.
North Dumfries, is a quaint area with lots to offer. Right in the countryside, yet close to the tri-cities, there is a lot to do here. Country living at it's finest, our local Realtors know what makes this fine area so affordable and livable.

Connect with us today to learn more about the community - or if you're looking to sell, we can help you there too!

Brought to you by the GTA Real Estate Pros.
There's Good Options in the Area
We have every single inch of North Dumfries under our radar and we keep a keen eye on all sorts of properties within the area.

Who else can give you the best opinion than someone who knows the area well? That's us.

Having a long list of satisfied and happy customers in the area, now it's time to add your name to the top! Rest assured, connecting with an Agent is free.

Let's find you the best deal that you can ever have!
Connect Me With the BestRealtor
---
Click on the question to reveal the answer.
We are fully licensed real estate professionals ourselves, meaning that we must follow all rules and regulations in place in Ontario. All our Realtors are fully licensed and top professionals.Our service has great reviews, amazing feedback and we have dozens of happy customers.In addition to this, there is no obligation - if you don't like the Realtor we send you, we will send you another one - however, this has yet to happen in the years we have been running this service.Finally, we don't make any money unless you are happy (see the next section).
We charge our Realtors a small fee - but they only pay it if there is a closed deal. So, if we send you a terrible Realtor who is useless and can't buy or sell a property for you, we don't make any money. This is why we only work with the best Realtors out there - otherwise we would not make any money ourselves. It is a win for us, a win for them and a win for you.
We serve the entire GTA and surrounding areas - not just North Dumfries. In fact, if you're interested in the surrounding areas around North Dumfries, check out our Waterloo Realtor and our Wellesley Real Estate Agent services.
We have a free automated online home valuation report - check it out at this link: house appraisal.


The Township of North Dumfries is a rural township in Ontario, Canada, part of the Regional Municipality of Waterloo. North Dumfries includes the communities of Ayr, Branchton, Clyde (formerly from Beverley Township, Wentworth County), Reidsville and Roseville.

The history of North Dumfries is closely tied to that of the old City of Galt, now part of the City of Cambridge but in the early 19th century was part of Gore District. Galt was founded on the east bank of the Grand River by Absalom Shade on behalf of William Dickson of Niagara. Dickson had bought 94,305 acres (381.64 km2) of land in 1816 for 24,000 pounds, and named it after his hometown of Dumfries in Scotland. In 1820, Dickson encouraged further settlement on his land by inviting other Scotsmen to buy land, resulting in a wave of immigration from 1825 until 1832 when every plot of land was filled.

The ethnic makeup of the township is 97.5% White, 1% Aboriginal and 1.5% visible minorities, of which the largest groups are Black (0.4%), South Asian and Latin American (0.3% each). Around 21.2% of the population is under the age of 14, while those over 65 number 10.3%.

The average age is 39.0.

There are 3050 private dwellings occupied by usual residents, out of a total of 3103 dwellings.

Sources: https://www.northdumfries.ca/en/index.aspx, https://www.waterlooregionmuseum.ca/en/collections-and-research/north-dumfries-township.aspx