Find The Best North York Realtor In Under A Minute
We selected and vetted dozens of top Realtors to help you buy or sell in the North York real estate market. Get matched to one in under a minute for free.
Find Your Perfect Realtor Match In Seconds
---
Get Award-Winning Real Estate Help
Our Agents and team have won multiple awards, including the prestigious 2018 President's Gold Award.
Take the guess-work out of finding a great Realtor and get a trusted, proven and award-winning expert to help you buy or sell your next home.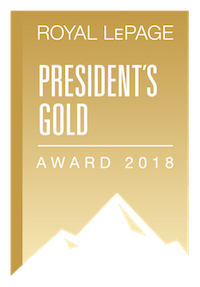 ---
Here's How Our Free Service Works
First of all, our services are a hundred percent free.

And we only work with Realtors with an average of over 10 years of experience - who know how to get deals done.

Our system is so great that in all of our years in the business, all of our clients have been satisfied with the Realtors we picked for them - not one has asked for a different agent.
Find An Amazing Realtor Now
"Thanks for all your help. Our entire family is really excited to be getting the keys today. While we won't be moving in for a few weeks, we can't wait to turn the home into our own tiny paradise."
The Latest North York MLS Listings And Homes For Sale
Get homes just like this delivered free to your inbox - instantly
It's easy to get the latest homes for sale and stay on top of the market. Sign up for free.
All of our members are proud members of
All It Takes Is 3 Simple Steps For You To Find A Top Realtor
It Does Not Have To Be Difficult
First thing first: Click the button below and fill out a quick application form. Our service is free and there are no obligations.

You'll be matched instantly with a top North York Realtor - using our database and algorithm.

After this, right away your Realtor will start guiding you through the buying or selling process.
Buy or sell with a Top Realtor
We Are Delighted To Serve The North York Community
North York is a fascinating place to live! Thanks to its fast growth it has attracted a multicultural demographic, it has a great transportation system and a number of corporate headquarters in North York City Centre, its central business district.

It also has a great number of green spaces, cultural centers and shopping malls. In North York, you can find everything you could ever need. For more information on our services, click here
Getting A Realtor With Experience In The Right Local Area Is Crucial
We can promise you that the Realtor we match you with will have closed more than 10 deals and our Realtors have - on average - over 10 years experience.

We use these criteria because we want to make sure our Realtors can help you navigate the tricky ins and outs of real estate.
Get Your Perfect North York Realtor
---
Click on the question to reveal the answer.
We are fully licensed real estate professionals ourselves, meaning that we must follow all rules and regulations in place in Ontario. All our Realtors are fully licensed and top professionals.Our service has great reviews, amazing feedback and we have dozens of happy customers.In addition to this, there is no obligation - if you don't like the Realtor we send you, we will send you another one - however, this has yet to happen in the years we have been running this service.Finally, we don't make any money unless you are happy (see the next section).
We charge our Realtors a small fee - but they only pay it if there is a closed deal. So, if we send you a terrible Realtor who is useless and can't buy or sell a property for you, we don't make any money. This is why we only work with the best Realtors out there - otherwise we would not make any money ourselves. It is a win for us, a win for them and a win for you.
Yes - we offer a free automated home valuation system - check it out - click here.


North York is an administrative area and former city in Toronto, Ontario, Canada.

It is located directly north of Old Toronto, between Etobicoke to the west and Scarborough to the east. As of the 2011 Census, it had a population of 655,913.

It was first created as a township in 1922 out of the northern part of the former city of York, a municipality that was located along the western border of Old Toronto.

The Township of North York was formed on June 13, 1922 out of the rural part of the Township of York.

The rapidly growing parts of the township remained in that township. As North York became more populous, it became the Borough of North York in 1967, and then on February 14, 1979, the City of North York. To commemorate receiving its city charter on St. Valentine's Day, the city's corporate slogan was "

The City with Heart".

It now forms the largest part of the area served by the "North York Community Council", a committee of Toronto City Council.

The district's central business district is known as North York Centre, which was the location of the former city's government and major corporate headquarters. North York Centre continues to be one of Toronto's major corporate areas with many office buildings and businesses.

The former city hall is now the North York Civic Centre.

Sources: http://www.torontoneighbourhoods.net/neighbourhoods/north-york, https://www.via123.ca/blog/2017/10/30/10-things-to-love-about-north-york-toronto/