Hire A Top Oakville Realtor Right Now
The Oakville market can be a tricky place to buy or sell. That's why you need an amazing Realtor by your side. Our free service will match you with one in seconds...
Find An Amazing Oakville Real Estate Agent Now
---
Get Award-Winning Real Estate Help
Our Agents and team have won multiple awards, including the prestigious 2018 President's Gold Award.
Take the guess-work out of finding a great Realtor and get a trusted, proven and award-winning expert to help you buy or sell your next home.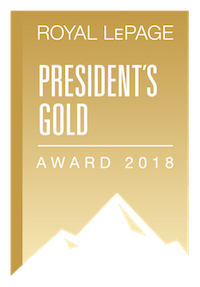 ---
How Does Our Service Work?
We've carefully selected the greatest Realtors in Oakville and then our algorithm picks the best one for you based on your needs.

It's simple and effective.

Our service is 100% free for you.

You won't lose money by hiring us and if you don't like the Realtor we match you with, you can always ask for a different one. However, this has yet to happen in the years we have been running this service.
Buy or sell with a Top Realtor
"Needed to upgrade from my two-bedroom apartment for a bigger space; a house. Right from step one, when I applied online, they assigned me with the perfect Realtor. Got me a great offer on it and was helping me narrow down new joints out near a fantastic school district."
The Latest Oakville MLS Listings And Homes For Sale
Get homes just like this delivered free to your inbox - instantly
It's easy to get the latest homes for sale and stay on top of the market. Sign up for free.
All of our members are proud members of
Finding A Top Agent Is As Easy As 1-2-3
We Deliver top results
With just 40 seconds, fill out our online application form - to tell us what you're looking for in a Realtor.

After this, you'll be matched with a top local Realtor based on your needs.

Then you can just rest easy as your expert Realtor gets started buying or selling for you.
Get My Top Oakville Realtor
Oakville Is A Terrific Area That We Know Well
A suburban town that sits on the north shore of Lake Ontario, Oakville is a lovely place with a small town feel to it.

In 2012, toronto Life Magazine ranked Oakville as one of five 'must visit' destinations in the Greater Toronto Area.

And it's easy to see why - Oakville has plenty to offer to its residents and visitors: plenty of parks, a big theater scene and some great restaurants.

Want to check out some of the other areas we serve? Click here and find out more about us at our home page.
Your Realtors Are Local Specialists - So Can Give You Best Possible Service
Our team of Realtors have closed many deals in this area and they have the inside scoop on Oakville.

They know the local market through and through, so they know exactly what's necessary to get you the best deal possible. For instance, if you're looking to buy, we have an up to date list of homes for sale in Oakville for you to check out.

They will go above and beyond to make sure you have a great experience, whether buying or selling.
Get A Top Realtor In 40 Seconds
---
Click on the question to reveal the answer.
We are fully licensed real estate professionals ourselves, meaning that we must follow all rules and regulations in place in Ontario. All our Realtors are fully licensed and top professionals.Our service has great reviews, amazing feedback and we have dozens of happy customers.In addition to this, there is no obligation - if you don't like the Realtor we send you, we will send you another one - however, this has yet to happen in the years we have been running this service.Finally, we don't make any money unless you are happy (see the next section).
We charge our Realtors a small fee - but they only pay it if there is a closed deal. So, if we send you a terrible Realtor who is useless and can't buy or sell a property for you, we don't make any money. This is why we only work with the best Realtors out there - otherwise we would not make any money ourselves. It is a win for us, a win for them and a win for you.
We serve the entire GTA and surrounding areas - not just Oakville. In fact, if you're interested in the surrounding areas around Oakville, check out our Campbellville Realtor and our Ajax Real Estate Agent services.


Oakville is a suburban town in southern Ontario, located in Halton Region on Lake Ontario halfway between Toronto and Hamilton, and is part of the Greater Toronto Area, one of the most densely-populated areas of Canada.

The 2016 census reported a population of 193,832. In 1793, Dundas Street was surveyed for a military road.

In 1805, the Legislative Assembly of Upper Canada bought the lands between Etobicoke and Hamilton from the Mississaugas aboriginal people, except for the land at the mouths of Twelve Mile Creek (Bronte Creek), Sixteen Mile Creek, and along the Credit River.

In 1807, British immigrants settled the area surrounding Dundas Street as well as on the shore of Lake Ontario. Oakville has a long history of sporting.

The Oakville Blue Devils of League 1 Ontario is a recognized professional soccer team.

The Blue Devils are affiliated with the Oakville Soccer Club, which is the largest soccer club in Canada. Oakville boasts over 60 soccer fields and a Soccer Club Facility with a 2 star full size FIFA Certified indoor soccer pitch.

Sources: https://en.wikipedia.org/wiki/Oakville,_Ontario, https://www.oakville.ca/