Palermo Buyers And Sellers - Your Perfect Realtor is Right Here
Looking to buy or sell in the Palermo real estate market? Partner with our top vetted Realtor - by using our free service - in under a minute
Hire The Best Realtor today
---
Get Award-Winning Real Estate Help
Our Agents and team have won multiple awards, including the prestigious 2018 President's Gold Award.
Take the guess-work out of finding a great Realtor and get a trusted, proven and award-winning expert to help you buy or sell your next home.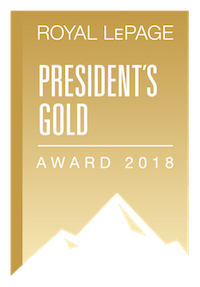 ---
How Can We Help You
We have spent a lot of time carefully handpicking the best Realtors in Palermo so you won't have to.

The days of asking family and friends to recommend you a good Real Estate Agent are over.

With us, you are guaranteed to work with a top Realtor that will make the process of buying or selling a property hassle-free.

The real question is what are you waiting for? With just 40 seconds of your time, our free service can match you to a top Palermo Real Estate Agent. Get started today!
Get the best Realtor now
"Thanks for all your help. Our entire family is really excited to be getting the keys today. While we won't be moving in for a few weeks, we can't wait to turn the home into our own tiny paradise."
We're a one-stop Realtor Service
All you have to do is apply and you'll have an expert Realtor working for you
Hire The Best Realtor today
---
Our Service Has Been Featured In:
The Latest Palermo MLS Listings And Homes For Sale
Get homes just like this delivered free to your inbox - instantly
It's easy to get the latest homes for sale and stay on top of the market. Sign up for free.
All of our members are proud members of
Get A Top Agent Quickly
It's Very Simple
Begin by telling us what you're looking for in a Realtor - using our fast online application.

With the information you provide, we will be able to match you to your ideal GTA Realtor.

Right away, your Realtor will start guiding you through the buying or selling process so that you can get a great deal.
Request a top Palermo Realtor now
The Palermo Area - A Brief Background
A quaint experience is one way to describe life in Palermo.

This little town has been amalgamated to Oakville since 1962. Now, with its green spaces, it's the perfect place for everyone looking for a peaceful life.

The GTA Real Estate Pros team works really hard to help everyone interested in buying or selling in Palermo so, if you have any questions, we'd love to answer them for you.
We've been working in the area for years
The Realtor we'll match you with will have first hand experience in the Palermo real estate market.

No matter what you're looking for, our Realtors can help you today.
Get in touch with the best Realtor
---
Click on the question to reveal the answer.
We are fully licensed real estate professionals ourselves, meaning that we must follow all rules and regulations in place in Ontario. All our Realtors are fully licensed and top professionals.Our service has great reviews, amazing feedback and we have dozens of happy customers.In addition to this, there is no obligation - if you don't like the Realtor we send you, we will send you another one - however, this has yet to happen in the years we have been running this service.Finally, we don't make any money unless you are happy (see the next section).
We charge our Realtors a small fee - but they only pay it if there is a closed deal. So, if we send you a terrible Realtor who is useless and can't buy or sell a property for you, we don't make any money. This is why we only work with the best Realtors out there - otherwise we would not make any money ourselves. It is a win for us, a win for them and a win for you.
Yes - we offer a free automated home valuation system - check it out - click here.


One of Oakville's oldest neighbourhoods, Palermo West is growing rapidly thanks to its proximity to the gleaming new state-of-the-art Oakville Hospital. An abundance of new home sites, walking trails, playgrounds and tons of green space make the area especially attractive to those looking for a great place to raise a family. Palermo, founded as Hagartown, is a former village in Halton County, Ontario, Canada which has been amalgamated into the town of Oakville.

The village was located around what is now the intersection of Dundas Street and Bronte Road.

The village was established in 1805 by Lawrence Hagar, a settler to Upper Canada from Pennsylvania.

The village was named Hagartown until 1836 when it was renamed to Palermo in honour of Horatio Nelson, Lord of Palermo.In 1869, the population was 300.

In 1875, the village had an iron foundry, two stores, and a hotel. At that time its population was 150.

By the 1870s, the village also had a wagon shop, blacksmith shop, harness shop, brick school house, churches, a telegraph office and drill shed.

The village was amalgamated with Oakville in 1962, along with Trafalgar Township and other nearby villages. Palermo West's northwest Oakville location and proximity to amenities makes it very attractive to young families. Sources: https://en.wikipedia.org/wiki/Palermo,_Ontario, https://nexthome.ca/neighbourhoods/oakville-palermo-west/1000213/