Get Help From A Expert Pape Village Realtor
Whether you are looking for a new home or you want to sell your current house, we can get you the most reliable Pape village Realtor for free.
Find My Real Estate Agent Now
---
Get Award-Winning Real Estate Help
Our Agents and team have won multiple awards, including the prestigious 2018 President's Gold Award.
Take the guess-work out of finding a great Realtor and get a trusted, proven and award-winning expert to help you buy or sell your next home.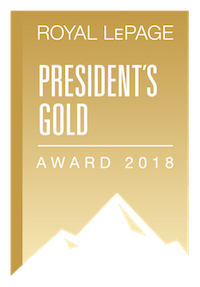 ---
We Mean Business And We Don't Compromise On Quality
We don't want you to be overwhelmed with buying or selling a property in pape village. That's why we have created a system that gets you a premium relator under a minute.

Also, all the Realtors in our system are certified and vetted. They have years of experience in this industry.

You can relax knowing that a top Realtor will help you navigate through this difficult industry.
Link With A Professional Realtor Now
"Needed to upgrade from my two-bedroom apartment for a bigger space; a house. Right from step one, when I applied online, they assigned me with the perfect Realtor. Got me a great offer on it and was helping me narrow down new joints out near a fantastic school district."
We've connected over 1,000 buyers and sellers to top Realtors since 2015
You can bank on us to deliver you a top Realtor today
Find My Real Estate Agent Now
---
Our Service Has Been Featured In:
The Latest Pape Village MLS Listings And Homes For Sale
Get homes just like this delivered free to your inbox - instantly
It's easy to get the latest homes for sale and stay on top of the market. Sign up for free.
All of our members are proud members of
Only 3 steps and you have your ideal Realtor
Nothing else
Visit the below link to get started.

You'll be partnered with the best local Realtor.

Your Realtor will guide you on everything real estate.
Work with the best Real Estate Agent today
Our Realtors Know the Area
Pape Village, a Toronto district, is located within the Old East York neighborhood. The town features a mixed-use shopping street that consists of small-scale retailers, restaurants and homes.

If investing into the Pape Village real estate industry is your dream, act today. Let GTA Real Estate Pros get you a genuine Realtor today.
We're Local, just Like You
We are all about quality, reliability and efficiency. We have handled numerous real estate matters in different areas - including Pape Village . Thus, you can count on us to get you the best Realtor.
I want to work with the right Realtor now
---
Click on the question to reveal the answer.
We are fully licensed real estate professionals ourselves, meaning that we must follow all rules and regulations in place in Ontario. All our Realtors are fully licensed and top professionals.Our service has great reviews, amazing feedback and we have dozens of happy customers.In addition to this, there is no obligation - if you don't like the Realtor we send you, we will send you another one - however, this has yet to happen in the years we have been running this service.Finally, we don't make any money unless you are happy (see the next section).
We charge our Realtors a small fee - but they only pay it if there is a closed deal. So, if we send you a terrible Realtor who is useless and can't buy or sell a property for you, we don't make any money. This is why we only work with the best Realtors out there - otherwise we would not make any money ourselves. It is a win for us, a win for them and a win for you.


Pape Village is a commercial district in Toronto, Ontario, Canada, located within the neighbourhood of Old East York.

It is a mixed-use shopping street, consisting mainly of small-scale retail, restaurant and personal service uses.

The district is located along Pape Avenue, between Mortimer Avenue and Gamble Avenue, in the former Borough of East York.

The Danforth is located several blocks to the south, and the Don Valley is located several blocks to the west and north. Historically, the entire area was known as "Todmorden", which extended from the Don Valley to the west and north, to approximately what is now Mortimer Avenue to the south and Donlands Avenue to the east. Todmorden was named by John Eastwood, an early settler in the early 19th century, who believed that the landscape was reminiscent of Todmorden in Yorkshire, England. Although Todmorden was never incorporated as a village, the use of the name both colloquially and as a postal address persisted until the 1940s. Sources: https://en.wikipedia.org/wiki/Pape_Village, https://festivalstoronto.com/locations/pape-village/