Quickly & Easily Get A Real Estate Agent From The Top 10% In Canada*
Buying or selling a home is one of the largest transactions you'll ever take part in - so using a top Real Estate Agent could put thousands of dollars more in your pocket.
Our free service finds a Real Estate Agent for you from the best Agents in Canada.
And we don't just bring you a Real Estate Agent but a Real Estate Team to help you find your dream home. All completely free and in just 40 seconds.
Book A Free Appointment With A Top-Rated Realtor
---
Get Award-Winning Real Estate Help
Our Agents and team have won multiple awards, including the prestigious 2018 President's Gold Award.
Take the guess-work out of finding a great Realtor and get a trusted, proven and award-winning expert to help you buy or sell your next home.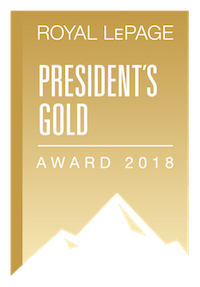 ---
---
Not Just A Real Estate Agent
- But A Real Estate Team
We don't just bring you a Real Estate Agent who is in the top 10% in Canada, we bring you your own dedicated professional real estate team - all working for you for free.
This includes a Mortgage Professional to help you sort out your mortgage and how much you can afford - but also Lawyers, Appraisers, Home Inspectors and all the professional help you'll need to buy a home.
Let A Team Of Top Professionals
Do The Hard Work For You
Buying a home is stressful enough - that's why we bring you your own dedicated professional Real Estate team to do all the hard work for you.
All it takes is just 40 seconds of time to give us the basic information we need, so that we can bring you the best professionals.
Reserve a Free Appointment With A Top Realtor
"It was a pleasure to deal with you - thanks for this service."
Why Our Professionals Are Different
- Our 10-10-10 Rule
All our Real Estate Agents have an average of 10 years of experience, have completed more than 10 deals and are in the top 10% in the whole of Canada* - we call this our 10-10-10 rule.
The same applies to all the professionals we work with - we bring you people who are the best in the business and experts in working with buyers like you.
In addition to this, our Agents must be 5 star rated, MLS approved, use the latest technology and tools and all meet a minimum level of service or they are dropped from our team.
So, sit back and relax - let us match you to a top Real Estate team, based upon your needs.
Again, working with our Real Estate Professionals and our service is totally free and takes just 40 seconds.
Book An Appointment With A Top-Rated Realtor
"It was a pleasure to deal with Royal LePage Signature Realty. My wife and I thank you for your patience, persistence and long hours put in on our behalf."
a new and better way to find a top Realtor
If you've ever booked a flight or hotel online using a comparison service, you know how many choices you're presented with. It's great to be able to find the best fit!
We've taken that to the next level. We look at hundreds of Realtors, specific to your area or needs and pair you up with only the best.
The Old Way
Asking for friends or family for recommendations. You get plenty of suggestions but many of them won't know what they're doing, don't have the experience and might be a terrible fit for you...
Our
New

Way

With the click of a button, based on your exact needs and requirements, you are paired up with a top performing Realtor who can save you thousands. Just like that.
---
We Have Interviewed, Vetted And Rated Dozens Of Real Estate Agents
One of the many benefits of having us find you a Real Estate Agent is that we search our database of hundreds of Agents to find someone who meets your needs.
"Does this search and matching me with a top Real Estate Agent cost me a lot?"
Absolutely not.
Our service is completely free. We track down your Agent in no time - and at no cost - so you can be well on your way to selling your home, or finding your next one.
---
Get A Top Rated, Top Performing
Real Estate Agent In Seconds
In 40 seconds or less, you'll let us know what you're looking for through our online application. From there, your Real Estate Agent will soon be in touch!
All our Agents are top performers and top rated for their areas. We have done the hard work and research for you, to bring you an amazing Agent who will change your opinion about Real Estate Agents in general.
Book An Appointment With A Top-Rated Realtor In 40 Seconds
---
We Have Access To Over 400+ Real Estate Agents
- Including Some Of The Very Best Out There
All as part of Royal LePage Signature Realty - the largest Royal LePage Brokerage in Canada. We are fully licensed and part of every major real estate network:
---
Why Having The Right Real Estate Agent Is So Important
If you're not careful, you could end up stuck with a Real Estate Agent who either is not experienced enough to meet your needs, or simply isn't interested.
This can potentially end up costing you thousands of dollars if they don't sell your home for the best price, or you can end up with a less than perfect home that wasn't what you were looking for at all.
Fortunately, we are able to not only find you one of the top Real Estate Professionals in the GTA who have plenty of experience, but we can do so based on what you are looking for to further provide a more specialized service.
Our Real Estate Agent Match Service Is Completely Free
Our service is entirely free. We have a continuously updated database of Real Estate Agents with Royal LePage Signature Realty who are ready to serve you best.
The question is: Why wouldn't you want to be matched with the right Real Estate Agent?
Book A Free Appointment With A Top-Rated Realtor
---
Serving All The GTA And Surrounding Areas
We're based in Toronto, but we serve all across the GTA and it's surrounding areas and work directly with the best local experts.
Check out the areas we serve for more information.
Getting expert local help is how you'll get an edge on the crazy Toronto real estate market.
In fact, we have now helped over 1,779 buyers and seller across the GTA find their perfect Realtor.
GTA Real Estate Pros
Royal LePage Signature Realty
Toronto Real Estate Agent
154 Bathurst St
Toronto
Ontario
M5V 2R3
Call us 24/7
---
Frequently Asked Questions (FAQ)
Click on the question to reveal the answer.
We do not charge you anything at all.If you are using one of our Realtors to sell your home, they may charge a commission for this; if you are using a Realtor to buy a home, the Realtor doesn't charge you a commission - their service is free.However - regardless of whether you are buying our selling - our service of bringing you a top Real Estate Professional is completely free.
We are fully licensed real estate professionals ourselves, meaning that we must follow all rules and regulations in place in Ontario. All our Realtors are fully licensed and top professionals - in the top 10% in Canada.There are no contracts to sign with us and no obligation to use the Realtor we send you.We are confident that you will be happy, so do not need to lock you down into a contract with us - our service has great reviews, amazing feedback and we have dozens of happy customers.In all our years of running this service, no-one has rejected the Realtor we sent..Finally, we don't make any money unless you are happy (see the next section).
We charge our Realtors a small fee - but they only pay it if there is a closed deal.So, if we send you a terrible Realtor who is useless and can't buy or sell a property for you, we don't make any money.This is why we only work with the top 10% of Realtors out there - otherwise we would not make any money ourselves. It is a win for us, a win for them and a win for you.
It can seem that Real Estate is a profession that is stuck in the past. Whilst that might be true for some Realtors, it is not the case with ours.Our Realtors use technology and tools that 99% of Realtors out there are not using. This is how they became the top Realtors they are - and how they can sell your home for more or know exactly where to look to help you buy your perfect home.
We serve the entire Greater Toronto Area (GTA) and all the surrounding areas as well - from Brantford in the west, through to Cobourg in the east. Including all of Toronto, Mississauga, Brampton, Vaughan, Guelph, Kitchener-Waterloo, Cambridge, Markham, Ajax, Pickering, Whitby, Newmarket - and all the surrounding areas.Unlike other services out there, we only work in the GTA and surrounding areas - we are also based there ourselves.So we are a local, GTA based, Canadian company - this allows us to build strong relationships with the best speaking Realtors, who also happen to be in the top 10% in the whole of Canada.
Yes, we are fully licensed and regulated ourselves. It is illegal for us to use or share your information for any other purposes.
Sorry, but many marketing companies are targeting our Realtor list so we do not reveal it publicly. Some companies even put through fake applications to try and get them - if you are one such company, sorry, you are wasting your time.It took us a long time to build the relationships and find the best Realtors - hours of interviewing, vetting, rating and other efforts - we have done a lot of hard work so it would not make any sense for us to reveal this publicly.Our Realtor selection process relies heavily on local contacts and local knowledge - this is one of the advantages of us being based in the GTA. We have our own proprietary algorithm on top of this - but you should know that our Realtors have - on average - over 10 years of experience and must have completed at least 10 deals to be accepted.Finally, in addition to all of this, we give preference to working with Realtors who are involved in charity work and giving back to the local community.
Nothing To Lose. 100% Free. No Obligations.
Get access to a top Real Estate Agent in just 40 seconds and save the time, money and hassle of going through a massive financial transaction with a bad Realtor.
Book A Free Appointment With A Top-Rated Realtor