Get An Experienced Rexdale Real Estate Agent
Looking for a talented Rexdale Realtor? We've got you covered. We can connect you to a top Realtor for free.
Partner With A Top-rated Rexdale Real Estate Agent Now!
---
Get Award-Winning Real Estate Help
Our Agents and team have won multiple awards, including the prestigious 2018 President's Gold Award.
Take the guess-work out of finding a great Realtor and get a trusted, proven and award-winning expert to help you buy or sell your next home.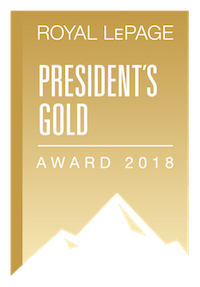 ---
We're one of the top Realtor services in the GTA
Real estate matters can be delicate, tiresome and time-consuming. So, why spend your precious time and energy trying to sell or buy a property in Rexdale when you can get matched with top Realtors in seconds.

With 3 simple steps, we'll match you with top-rated Real Estate Agents. Plus, we vet all our Realtors before partnering with them.

Apply now for a better real estate experience.
Work With An Experienced Rexdale Realtor
"The Realtor we used sold our home for $133,000 more than any home had ever sold on our street. I think that says it all. She staged the home perfectly and ran an immaculate selling process - we could not have been happier with this service."
The Latest Rexdale MLS Listings And Homes For Sale
Get homes just like this delivered free to your inbox - instantly
It's easy to get the latest homes for sale and stay on top of the market. Sign up for free.
All of our members are proud members of
LINKING WITH A TOP REALTOR IS 3 STEPS AWAY
It's secure, quick, and effortless
Apply below. Start your real estate journey for free.

Get instantly matched with an experienced local Real Estate Agent.

We'll get you a qualified Realtor who's knowledgeable with Rexdale real estate to help you act with confidence.
Partner with a reliable Real Estate Agent within a minute
We Have Connected Thousands To Top Realtors In Rexdale
Rexdale, a district in Toronto, is located to the North-west of Ontario's central core. The neighbourhood, which forms part of Etobicoke (a former suburb), is witnessing a rapidly growing real estate industry.

Thus, if you are looking to invest or sell a property there, do it in style. Visit GTA Real Estate Pros and get matched with an experienced Real Estate Agent without spending a penny.
We've Partnered Local for your convenience
With a state-of-the-art platform, quick service delivery and professional customer care desk, we look to match you with a top Realtor in real-time.

What's more, we have consolidated a pool of pre-vetted Rexdale Realtors- just to ensure you get the best.
Get me a top Real Estate Agent now
---
Click on the question to reveal the answer.
We are fully licensed real estate professionals ourselves, meaning that we must follow all rules and regulations in place in Ontario. All our Realtors are fully licensed and top professionals.Our service has great reviews, amazing feedback and we have dozens of happy customers.In addition to this, there is no obligation - if you don't like the Realtor we send you, we will send you another one - however, this has yet to happen in the years we have been running this service.Finally, we don't make any money unless you are happy (see the next section).
We charge our Realtors a small fee - but they only pay it if there is a closed deal. So, if we send you a terrible Realtor who is useless and can't buy or sell a property for you, we don't make any money. This is why we only work with the best Realtors out there - otherwise we would not make any money ourselves. It is a win for us, a win for them and a win for you.
Sorry, but many marketing companies are targeting our Realtor list so we do not reveal it publicly. Some companies even put through fake applications to try and get them - if you are one such company, sorry, you are wasting your time.It took us a long time to build the relationships and find the best Realtors, hours of interviewing, vetting, rating and other efforts - we have done a lot of hard work so it would not make any sense for us to reveal this publicly.Our Realtor selection process relies heavily on local contacts and local knowledge - this is one of the advantages of us being based in the GTA. We have our own proprietary algorithm on top of this - but you should know that our Realtors have - on average - over 10 years of experience and must have completed at least 10 deals to be accepted.Finally, in addition to all of this, we give preference to working with Realtors who are involved in charity work and giving back to the local community.


Rexdale is a district of Toronto, Ontario, Canada, located north-west of the central core, in the former suburb of Etobicoke.

This district defines an area of several official neighbourhoods north of Highway 401 and east of Highway 427

This place was still farmland in the 1950's when developer Rex Heslop began the land assembly that led to the building of this neighbourhood. Heslop predicted that the completion of Highway 401 and the creation of jobs at the nearby Toronto International Airport would bring a strong demand for houses in Rexdale.

The former Township of Etobicoke granted certain concessions to Heslop on the condition that he also develop the farmland around what is now Rexdale Boulevard. Etobicoke wanted this land changed from rural to industrial use to help ease the rising residential tax rate in the Township. Heslop was more than willing to accommodate Etobicoke's demands, realizing that more industry meant more jobs and therefore more buyers for his Rexdale homes. Upon its completion the Rexdale industrial area would become one of the city's largest industrial corridors.

Sources: https://en.wikipedia.org/wiki/Rexdale, http://www.torontoneighbourhoods.net/neighbourhoods/etobicoke/rexdale/history