Find A Top Rated Richmond Hill Real Estate Agent In A Few Clicks
Want to buy or sell a home with confidence? We'll match you with a pre-vetted Richmond Hill Realtor within seconds - totally free
Meet An 5-Star, experienced Realtor In Seconds
---
Get Award-Winning Real Estate Help
Our Agents and team have won multiple awards, including the prestigious 2018 President's Gold Award.
Take the guess-work out of finding a great Realtor and get a trusted, proven and award-winning expert to help you buy or sell your next home.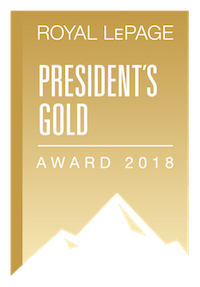 ---
Why Trust Us On All Real Estate Matters
We offer one of the best solutions when it comes to real estate matters.

With a pool of highly ranked Real Estate Agents, we can help you buy or sell your next home in ease.

We always ensure that all the Realtors in our system are pre-vetted and certified - so you can be sure to get one of the best Richmond Hill Real Estate Agents.
Get An Accredited Richmond Hill Realtor
"I'd like to thank you for their speedy response. We had our home listed with a Realtor whom we were extremely disappointed with. After our listing expired we contacted GTA Real Estate Pros and they put us in touch with a local Realtor who did an amazing job."
Since 2015, over 1,424 buyers and sellers have linked up with top Realtors across the GTA using our service
You're the next one. Let's get you a top Realtor
Meet An 5-Star, experienced Realtor In Seconds
---
Our Service Has Been Featured In:
The Latest Richmond Hill MLS Listings And Homes For Sale
Get homes just like this delivered free to your inbox - instantly
It's easy to get the latest homes for sale and stay on top of the market. Sign up for free.
All of our members are proud members of
Meet only the top performing local Realtors in 3 steps
Nothing additional
Get started at the link below this section - by filling out our simple online application.

We'll bring you a top-rated, innovative Real Estate Agent in minutes

Go through the buying or selling process with confidence and expert professional help.
Get My Top Local Realtor Now
We love the Richmond Hill real estate community
Richmond Hill is an urban setting located in York Region's south side.

This populous municipality has a vibrant real estate industry. Get matched up with a genuine Toronto Real Estate Agent so that you can buy or sell in confidence.
We've assisted numerous buyers and sellers in the area
We have been delivering amazing real estate deals in Richmond Hill since 2015.

A good number of our past customers can confidently recommend us.
Get A dependable Trustworthy local Realtor now
---
Click on the question to reveal the answer.
We are fully licensed real estate professionals ourselves, meaning that we must follow all rules and regulations in place in Ontario. All our Realtors are fully licensed and top professionals.Our service has great reviews, amazing feedback and we have dozens of happy customers.In addition to this, there is no obligation - if you don't like the Realtor we send you, we will send you another one - however, this has yet to happen in the years we have been running this service.Finally, we don't make any money unless you are happy (see the next section).
We charge our Realtors a small fee - but they only pay it if there is a closed deal. So, if we send you a terrible Realtor who is useless and can't buy or sell a property for you, we don't make any money. This is why we only work with the best Realtors out there - otherwise we would not make any money ourselves. It is a win for us, a win for them and a win for you.
We serve the entire GTA and surrounding areas - not just Richmond Hill. In fact, if you're interested in the surrounding areas around Richmond Hill, check out our Vaughan Realtor and our Kleinburg Real Estate Agent services.


Richmond Hill (2016 population 195,022) is a town in south-central York Region, Ontario, Canada. Part of the Greater Toronto Area, it is the York Region's third most populous municipality and the 28th most populous municipality in Canada.

It is also Canada's most populous town.

The Regional Municipality of York was established by Bill 102 An Act to Establish the Regional Municipality of York of the provincial parliament, passed on June 26, 1970 and coming into force on January 1, 1971.

The act expanded Richmond Hill's borders, annexing parts of Whitchurch Township, Markham Township, Vaughan Township and King Township into Richmond Hill, expanding the area covered from 1,700 acres (6.9 km2) to 27,000 acres (110 km2) and the population from a little over 19,000 to some 34,000.Richmond Hill has 166 parks, under the Town of Richmond Hill Parks Department in the Recreation & Culture Division, of which most are small urban parks and 544 hectares of undeveloped natural area for recreation.

The largest such park is Richmond Green Sports Centre and Park which includes several baseball diamonds, two ice skating rinks, a 300-person amphitheatre and a skateboard park.

Sources: https://www.richmondhill.ca/en/index.aspx, https://www.thecrazytourist.com/15-best-things-richmond-hill-ontario-canada/