Find A Top Performing Riverdale Realtor Now
We can help you find the best Realtor for free - in seconds - using our fast and free service.
Get An Expert Riverdale Realtor In 40 Seconds
---
Get Award-Winning Real Estate Help
Our Agents and team have won multiple awards, including the prestigious 2018 President's Gold Award.
Take the guess-work out of finding a great Realtor and get a trusted, proven and award-winning expert to help you buy or sell your next home.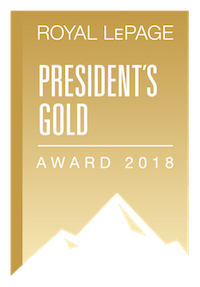 ---
Our Free Service Is Different To Anything Out There
After helping lots of people get a top Realtor, we've earned a great reputation - backed by dozens of 5-star reviews. We have introduced thousands of clients to excellent Realtors across the GTA.

We offer a topnotch service at no cost. Plus, we've heavily invested in an advanced synching system that connect buyers and sellers to the best Realtors in real time.

Also, we've an in-depth understanding of the riverdale real estate dynamics. That's why you can expect the best service.
Meet The Right Real Estate Agent For You
"Thanks for all your help. Our entire family is really excited to be getting the keys today. While we won't be moving in for a few weeks, we can't wait to turn the home into our own tiny paradise."
The Latest Riverdale MLS Listings And Homes For Sale
Get homes just like this delivered free to your inbox - instantly
It's easy to get the latest homes for sale and stay on top of the market. Sign up for free.
All of our members are proud members of
TO GET MATCHED WITH AN EXPERIENCED REALTOR, yOU ONLY NEED TO FOLLOW 3 SIMPLE STEPS.
No further work is required
Fill out a quick, 40 second application form.

We carefully pre-vet the agents we partner with to ensure that you find the most reliable one for your specific needs.

It's free of charge and only takes few seconds.
Get me the best Riverdale Realtor immediately
If there's a place we understand well, it's Riverdale...
This is one of Toronto's best neighbourhoods - with best view of the city from Riverdale Park East, amazing coffee shops, including the Rooster and Riverdale Perk, top restaurants and shops and a great community.

There are many beautiful homes here and some great parks. It's a great spot to raise a family. And our Realtors know it through and through as they're local just like you.

Whether buying or selling, we've got the right real estate agents for you. Apply now with a top Toronto Real Estate Agent and be confident with who you're with.
A quick and safe way for you to buy or sell your next home
We offer an exceptional service. We only partner with top-performing Realtors, so you can be sure of a smooth and transparent transaction.
Meet a top performing Riverdale realtor instantly!
---
Click on the question to reveal the answer.
We are fully licensed real estate professionals ourselves, meaning that we must follow all rules and regulations in place in Ontario. All our Realtors are fully licensed and top professionals.Our service has great reviews, amazing feedback and we have dozens of happy customers.In addition to this, there is no obligation - if you don't like the Realtor we send you, we will send you another one - however, this has yet to happen in the years we have been running this service.Finally, we don't make any money unless you are happy (see the next section).
We charge our Realtors a small fee - but they only pay it if there is a closed deal. So, if we send you a terrible Realtor who is useless and can't buy or sell a property for you, we don't make any money. This is why we only work with the best Realtors out there - otherwise we would not make any money ourselves. It is a win for us, a win for them and a win for you.


Riverdale is a large neighbourhood in Toronto, Ontario, Canada.

It is bounded by the Don River Valley to the west, Danforth Avenue and Greektown to the north, Jones Avenue, the CN/GO tracks, Leslieville to the east, and Lake Shore Boulevard to the south. In 1875, the House of Refuge (later renamed Riverdale Hospital) opened at the corner of Broadview Avenue and Gerrard Street East.

The hospital took on its current name Bridgepoint Active Healthcare in 2002, and later expanded to include the former Don Jail in the Bridgepoint Redevelopment project. "Riverdale" can refer to a smaller area or a larger area around it as well.

The smaller, core area of Riverdale refers to the stretch of Toronto east of the Don Valley Parkway and west of Jones, between Danforth Avenue (north) and Gerrard Street (south).

This area is occasionally referred to as "North Riverdale" or prime Riverdale. "Riverdale" sometimes is used to refer to a much wider area that includes "South Riverdale" and less frequently areas east of Jones.

This area includes many smaller communities, usually centred around a 'high street' or commercial area.

Sources: https://en.wikipedia.org/wiki/Riverdale,_Toronto, http://www.torontoneighbourhoods.net/neighbourhoods/east-end/riverdale