Get In Touch With An Expert Real-Estate Agent In Roseville
Working with a top agent makes all the difference. This service is 100% free. No obligations.
Find A Top Roseville Agent
---
Get Award-Winning Real Estate Help
Our Agents and team have won multiple awards, including the prestigious 2018 President's Gold Award.
Take the guess-work out of finding a great Realtor and get a trusted, proven and award-winning expert to help you buy or sell your next home.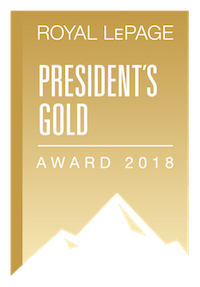 ---
How We Go About Finding The Best Realtors Out There
This is a free service that analyzes top-performing Real Estate Agents across the country- including the Roseville area - to find the local agent that's best for you.

We vet all of our Realtors so we can make sure you are getting the best. Let us do all of the hard work for you, so all you have to do is apply below.

Then let your professional Realtor handle the rest.
Connect With A Real Estate Agent
"Thanks for all your help. Our entire family is really excited to be getting the keys today. While we won't be moving in for a few weeks, we can't wait to turn the home into our own tiny paradise."
Our service is 100% free to use for home buyers and sellers
It's fast, free and easy.
Find A Top Roseville Agent
---
Our Service Has Been Featured In:
The Latest Roseville MLS Listings And Homes For Sale
Get homes just like this delivered free to your inbox - instantly
It's easy to get the latest homes for sale and stay on top of the market. Sign up for free.
All of our members are proud members of
Connect with the Right Real Estate Agent in 3 simple steps
Fast, free and Easy.
It's free! Begin by clicking below.

And you' ll meet your agent match within seconds.

A top Real Estate Agent will show you just why they are a top-performing Roseville agent.
Find Your Ideal Real Estate Agent Today
The Roseville Area Is Near And Dear To Us
Roseville is within the rural township of North Dumfries, which forms part of the Region of Waterloo and is located between Ayr and Kitchener. It was originally called "The Settlement" and that an Englishman named Rose suggested Roseville as a pleasant name.

While we have lots of Toronto Real Estate Agents, we employ a number of local agents who can serve you better.
Whether you're selling your current property or buying your dream home, we'll help you find the top agent you need
Not only will you get full service care from us, you'll also be proud to know that you're in the right hands whether you're buying or selling.
Connect with A Trusted Realtor Now
---
Click on the question to reveal the answer.
We are fully licensed real estate professionals ourselves, meaning that we must follow all rules and regulations in place in Ontario. All our Realtors are fully licensed and top professionals.Our service has great reviews, amazing feedback and we have dozens of happy customers.In addition to this, there is no obligation - if you don't like the Realtor we send you, we will send you another one - however, this has yet to happen in the years we have been running this service.Finally, we don't make any money unless you are happy (see the next section).
We charge our Realtors a small fee - but they only pay it if there is a closed deal. So, if we send you a terrible Realtor who is useless and can't buy or sell a property for you, we don't make any money. This is why we only work with the best Realtors out there - otherwise we would not make any money ourselves. It is a win for us, a win for them and a win for you.
We serve the entire GTA and surrounding areas - not just Roseville. In fact, if you're interested in the surrounding areas around Roseville, check out our Uxbridge Realtor and our Leaskdale Real Estate Agent services.


Roseville is a community in Ontario, Canada located at 43°20'35?N 80°28'31?W Coordinates: 43°20'35?N 80°28'31?W.

It is within the rural township of North Dumfries, which forms part of the Region of Waterloo, and is located between Ayr, Kitchener & Highway 401. Roseville is a small settlement first farmed Abraham Johnston, George Reynolds, John Bricker, John and Jacob Wisman, Jacob and John Detweiler, Henry Clemens, Daniel Sleighter, Benjamin and Elis Wildfong, Christian Becker, Jacob Rosenburgher, Adam Unger, and Jacob D. Hallman.

The families lived in log homes usually one room and a loft, heated by an open fireplace.

By about 1850 businesses had opened. During its history, Roseville has had two taverns, two hotels, four churches, three schools, a sawmill, and a shingle factory.

There has also been a wagon and carriage works, a blacksmith shop, a printing shop, two cooper shops, a turnip factory, a post office, a candy store, a shoe shop, and a general store.

There are two different versions about the name "Roseville".

It was either named after a Mr. Rose who enjoyed his alcoholic beverages.

The locals called him Rose Will; the word will in Pennsylvania German (pronounced ville) means want, indicating that he would always want another drink.

Sources: https://en.wikipedia.org/wiki/Roseville,_Ontario, http://www.ruralroutes.com/orr_city_page.cfm?city=Roseville%2C%20Ayr