When Selling Your Home You Want One Thing: The Best Possible Price
And to get a top price, you need a top home selling Realtor.
Our free service can help - we work with only the very best Realtors out there - Realtors who can get you tens thousands of dollars more for your home and sell it quickly.
Find your perfect match to sell your home with in just 40 seconds.
Find A Top Selling Realtor For Free
---
Get Award-Winning Real Estate Help
Our Agents and team have won multiple awards, including the prestigious 2018 President's Gold Award.
Take the guess-work out of finding a great Realtor and get a trusted, proven and award-winning expert to help you buy or sell your next home.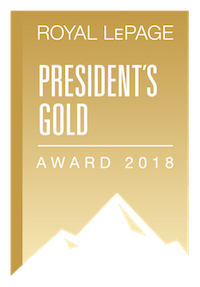 ---
"The Realtor we used sold our home for $133,000 more than any home had ever sold on our street. I think that says it all. She staged the home perfectly and ran an immaculate selling process - we could not have been happier with this service."
No Need To Interview Dozens Of Realtors - We've Done The Hard Work For You...
We've interviewed, rated and vetted all the Real Estate Agents we work with - to make sure you only get a top selling Realtor.
All of our Realtors are 5 star rated, have sold at least 10 homes and have on average 10 years of experience.
Find A Top Selling Realtor For Free
---
We Have Access To The Top GTA Realtors For Selling Homes
Save the time spending days and weeks trying to find a Realtor you can trust to sell your home - we've got the best out there ready for you.
We Make Selling Your Home At Top Dollar Easy
All it takes is 40 seconds - to give us the basic information we need - and we'll put you in touch with a local selling expert in seconds.
Find A Top Selling Realtor In 40 Seconds
---
Our Realtors Are In The Top 10% In All Of Canada*
And all are fully licenses and members of every major real estate organisation - keeping up to date on all the latest practices that can help you sell your home quickly and for more money.
---
Get The Most Money For Your Home Sale
You only get one chance to sell your home - one of the most expensive things you own.
The difference between a good Realtor and bad Realtor could be tens of thousands of dollars in your pocket.
The question is: Why wouldn't you want to sell your home using one of the best Realtors in the GTA?
Find My Realtor Now
"I'd like to thank you for their speedy response. We had our home listed with a Realtor whom we were extremely disappointed with. After our listing expired we contacted GTA Real Estate Pros and they put us in touch with a local Realtor who did an amazing job."
Serving All The GTA And Surrounding Areas
We're based in Toronto, but we serve all across the GTA and it's surrounding areas and work directly with the best local experts.
Check out the areas we serve for more information.
Getting expert local help is how you'll get an edge on the crazy Toronto real estate market.
In fact, we have now helped over 1,779 buyers and seller across the GTA find their perfect Realtor.
GTA Real Estate Pros
Royal LePage Signature Realty
Toronto Real Estate Agent
154 Bathurst St
Toronto
Ontario
M5V 2R3
Call us 24/7
---
Frequently Asked Questions (FAQ)
Click on the question to reveal the answer.
Nope. Our service is completely free. However, if you are using one of our team to sell your home, they may charge a commission for this. If you are using someone on our team to buy a home there is no commission charge to you.

But regardless of whether you are buying or selling - our service is completely free.
We are 5 star rated on dozens of online services - just Google our name (GTA Real Estate Pros) and you'll see dozens of our happy customers.
We charge our Realtors a small fee - but only if they sell your home. So if we send you someone who can't sell your home - or takes a long time to do so, we lose out. Getting your home sold quickly is a win for us, a win for the Agent and a win for you.
Yes, we are fully licensed and regulated ourselves. It is illegal for us to use or share your information for any other purposes.
We are not able to name our Realtors publicly - due to the fact that many marketing companies are trying to get in touch with them (since they are the best out there).
Don't Risk Selling Your Home With An Inexperienced Agent
Instead, use our free service to match you up to the perfect selling Real Estate Agent in seconds.
Find Your Perfect Realtor