Thank You - We Just Emailed You Your Free Guide
If It's Not In Your Inbox, Check Your Spam Folder

But Wait - There's More...
How Would You Like To Have A Top Expert Help You Sell Your Next Home?
The thing is: having an amazing expert by your side is going to help you to sell your home faster and for more money.
We have access to the top expert Real Estate Agents who specialize in helping sellers like you maximize their home sale.
Get Connected To A Specialist Home Seller - Absolutely Free, No Obligations
With just 40 seconds of your time, we can match you to a specialist Agent who can help you sell your home faster and for more money.
Click the button below to get an edge on all the other sellers and take a huge step in the process of selling.
Get Free Specialist Selling Help In 40 Seconds
---
Here's What Our Past Customers Say:
"We.. sold our home for $133,000 more than any home had ever sold on our street. I think that says it all. [We] staged the home perfectly and ran an immaculate selling process - we could not have been happier with this."
Tracy Waggoner
"Amazing guide!!! Highly recommend to anyone looking to sell in the gta area. Thanks again!! :)"
Justin Johnson
Get Free Specialist Selling Help In 40 Seconds
---
You Can Get An Edge On All The Other Sellers...
In the current housing market, speed is incredibly important. Getting your home in front of as many buyers as you can to attract multiple offers is important for maximizing you home sale price.
Having your own selling specialist - working for you - to market your home, and provide a whole host of other selling specialist services, will make all the difference.
Get Free Specialist Selling Help In 40 Seconds
---
Get Award-Winning Real Estate Help
Our Agents and team have won multiple awards, including the prestigious 2018 President's Gold Award.
Take the guess-work out of finding a great Realtor and get a trusted, proven and award-winning expert to help you buy or sell your next home.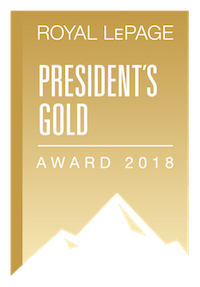 ---
---
Click on the question to reveal the answer.
We do not charge you anything at all. And if you are using a Realtor to buy a home, the Realtor doesn't charge you a commission either - so you get a top professional helping you - for free!
You should hear back within 24 hours - from your recommended Realtor. We work with Realtors who respond quickly - fast responses are part of great service, in our opinion.
We have a great team with a great track record - so you can be sure you're getting top level service with a Realtor that is right for you!
We recommend checking out our blog - we have a new articles and tips and tricks all the time so you can learn more about one of the biggest financial decisions in your life.