Thank You - We Just Emailed Your Free List Of Homes For Sale
If It's Not In Your Inbox, Check Your Spam Folder

But Wait - There's More...
How Would You Like To Get Access To Very Rare Homes For Sale?
The thing is: there are only a few people out there who have the local connections to bring you exclusive, rare homes for sale - that you can't find anywhere else.
All of these people are licensed Real Estate Agents and they can help you find your dream home - through their access to these exclusive properties.
Get Connected To A Specialist Home Buyer - Absolutely Free, No Obligations
With just 40 seconds of your time, we can match you to a specialist Agent who has the inside access to homes in the areas you're looking to buy - completely free!
Click the button below to get an edge on all the other buyers and find your perfect home.
Get Free Specialist Buying Help In 40 Seconds
---
Here's What Our Past Customers Say:
"Thanks for all your help. Our entire family is really excited to be getting the keys today. While we won't be moving in for a few weeks, we can't wait to turn the home into our own tiny paradise."
Patricia Murphy
"Needed to upgrade from my two-bedroom apartment for a bigger space; a house. Right from step one, when I applied online, they assigned me with the perfect Realtor. Got me a great offer on it and was helping me narrow down new joints out near a fantastic school district."
John Creighton
"I had only heard bad stories about Realtors and sadly, I needed to deal with one because I wanted my own place. The Realtor GTA set me up with was exceptional - knew exactly where I was coming from and, best of all, she knew just what I wanted. Now I have a great two bedroom home and a new friend."
Dustin Cochran
Get Free Specialist Buying Help In 40 Seconds
---
You Can Get An Edge On All The Other Buyers...
In the current housing market, speed is incredibly important. Bargain homes don't usually last long - so you have to snatch them up very fast.
Having your own buying specialist - working for you, for free - to get you inside access to homes for sale you won't find anywhere else is exactly how you get a great deal on a home today.
Get Free Specialist Buying Help In 40 Seconds
---
Get Award-Winning Real Estate Help
Our Agents and team have won multiple awards, including the prestigious 2018 President's Gold Award.
Take the guess-work out of finding a great Realtor and get a trusted, proven and award-winning expert to help you buy or sell your next home.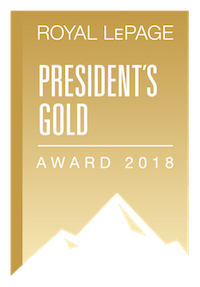 ---
---
Click on the question to reveal the answer.
We do not charge you anything at all. And if you are using a Realtor to buy a home, the Realtor doesn't charge you a commission either - so you get a top professional helping you - for free!
You should hear back within 24 hours - from your recommended Realtor. We work with Realtors who respond quickly - fast responses are part of great service, in our opinion.
We have a great team with a great track record - so you can be sure you're getting top level service with a Realtor that is right for you!
We recommend checking out our blog - we have a new articles and tips and tricks all the time so you can learn more about one of the biggest financial decisions in your life.