Get Connected To A Great Danforth Realtor Instantly
Looking to effortlessly sell or buy a home on the Danforth? Let us make sure you get a top Realtor working for you. Apply below - it's free for you.
Get My Top Realtor Now
---
Get Award-Winning Real Estate Help
Our Agents and team have won multiple awards, including the prestigious 2018 President's Gold Award.
Take the guess-work out of finding a great Realtor and get a trusted, proven and award-winning expert to help you buy or sell your next home.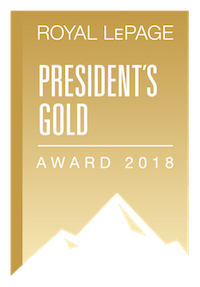 ---
Imagine Getting A Top Realtor - Hand Picked To Meet Your Needs - For Free?
Since 2015, we have received many positive reviews. Not only that, but we've also delivered numerous real estate dreams on the Danforth.

We vet all Realtors before admitting them into our system. That way you can be absolutely certain that you have someone with experience working for you.

Get linked with a top rated Realtor today and make sure you buy or sell with confidence.
Get My Top Realtor
"I had only heard bad stories about Realtors and sadly, I needed to deal with one because I wanted my own place. The Realtor GTA set me up with was exceptional - knew exactly where I was coming from and, best of all, she knew just what I wanted. Now I have a great two bedroom home and a new friend."
We've been in the real estate business for more than 3 years, helping thousands of customers
We'll make sure you buy or sell with the best
Get My Top Realtor Now
---
Our Service Has Been Featured In:
The Latest The Danforth MLS Listings And Homes For Sale
Get homes just like this delivered free to your inbox - instantly
It's easy to get the latest homes for sale and stay on top of the market. Sign up for free.
All of our members are proud members of
Partner with your ideal Realtor in 3 steps
That's all you have to do
Fill out our 40 second application form (at the link below)

You'll be connected to a trustworthy local Real Estate Agent.

A top local Real Estate Agent will help you buy or sell with ease.
Get my Real Estate Agent Now
We've assisted more than 1,000 buyers and sellers with getting top Real Estate Agents
The Danforth is a neighborhood that is located in Toronto's east end. Encompassing Greek Town, this vibrant neighbourhood has everything you could ever want in Toronto, including the best Greek food in the city.

Great local shops, great cafes and a great sense of community. This makes it one of the real estate's top towns to invest.

Get a top Toronto Real Estate Agent and buy or sell a property here without any worries.
We live and work in the area too
It takes years of experience to get you the best The Danforth Realtor. Since we've been in the area for years now, we have meaningful connections that can help partner you with the best Realtor .

We've been in the area for years and we know the ins and outs of the local market. And so do our Realtors.

Come partner with us and make sure you're getting the absolute best service you deserve.
I need a top notch Realtor today
---
Click on the question to reveal the answer.
We are fully licensed real estate professionals ourselves, meaning that we must follow all rules and regulations in place in Ontario. All our Realtors are fully licensed and top professionals.Our service has great reviews, amazing feedback and we have dozens of happy customers.In addition to this, there is no obligation - if you don't like the Realtor we send you, we will send you another one - however, this has yet to happen in the years we have been running this service.Finally, we don't make any money unless you are happy (see the next section).
We charge our Realtors a small fee - but they only pay it if there is a closed deal. So, if we send you a terrible Realtor who is useless and can't buy or sell a property for you, we don't make any money. This is why we only work with the best Realtors out there - otherwise we would not make any money ourselves. It is a win for us, a win for them and a win for you.
We serve the entire GTA and surrounding areas - not just The Danforth. In fact, if you're interested in the surrounding areas around The Danforth, check out our Port Perry Realtor and our Leaskdale Real Estate Agent services.