Get Your Dream Thorncliffe Realtor For Free
With our automated system, you can instantly partner with the most reliable Thorncliffe Real Estate Agent for free.
Get A Certified Quality Realtor In 40 Seconds
---
Get Award-Winning Real Estate Help
Our Agents and team have won multiple awards, including the prestigious 2018 President's Gold Award.
Take the guess-work out of finding a great Realtor and get a trusted, proven and award-winning expert to help you buy or sell your next home.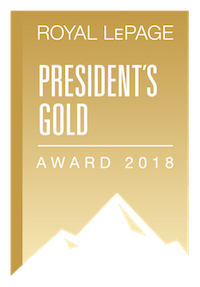 ---
We'll Only Stop At Getting You The Realtor You Can Be Proud Of
When it comes to real estate matters, nothing takes center stage quite like trust, reliability and efficiency. That's why our service is free and instant.

We have an in-depth understanding of all the real estate dynamics in the Thorncliffe. Plus, we only link our real estate buyers and sellers with the best Realtors in town.

You can relax knowing that an expert is handling your case. Let us get you the best Thorncliffe Realtor today.
Get Connected To A Genuine Realtor
"I'd like to thank you for their speedy response. We had our home listed with a Realtor whom we were extremely disappointed with. After our listing expired we contacted GTA Real Estate Pros and they put us in touch with a local Realtor who did an amazing job."
The Latest Thorncliffe MLS Listings And Homes For Sale
Get homes just like this delivered free to your inbox - instantly
It's easy to get the latest homes for sale and stay on top of the market. Sign up for free.
All of our members are proud members of
Partner with the best Realtor in 3 simple steps
Very straightforward
Click on the link below and you're good to go.

We'll match you up with an experienced local Realtor.

An expert Real Estate Agent will make your life easier.
Get My Realtor Now
Nearly 1,500 people have benefited from our services
Thorncliffe Park, a densely populated and multicultural neighborhood, is located in central east of Toronto. The town boasts with a vibrant real estate industry.

Don't let these real estate opportunities bypass you. Take advantage and invest like a pro.

Get matched with an A-class Toronto Realtor for free today.
We have an in-depth understanding of the local market
We have a team of real estate experts who know the ins and outs of Thorncliffe. Plus, any Realtor we'll link you to has gone through a rigorous vetting process from us.

Act now and transact in style.
Link me with the most experienced Realtor now
---
Click on the question to reveal the answer.
We are fully licensed real estate professionals ourselves, meaning that we must follow all rules and regulations in place in Ontario. All our Realtors are fully licensed and top professionals.Our service has great reviews, amazing feedback and we have dozens of happy customers.In addition to this, there is no obligation - if you don't like the Realtor we send you, we will send you another one - however, this has yet to happen in the years we have been running this service.Finally, we don't make any money unless you are happy (see the next section).
We charge our Realtors a small fee - but they only pay it if there is a closed deal. So, if we send you a terrible Realtor who is useless and can't buy or sell a property for you, we don't make any money. This is why we only work with the best Realtors out there - otherwise we would not make any money ourselves. It is a win for us, a win for them and a win for you.
We serve the entire GTA and surrounding areas - not just Thorncliffe. In fact, if you're interested in the surrounding areas around Thorncliffe, check out our Leaside Realtor and our East York Real Estate Agent services.
We have a free automated online home valuation report - check it out at this link: house appraisal.


Thorncliffe Park is a densely populated, multicultural neighbourhood in central east Toronto, Ontario, Canada, in the former Borough of East York. East York merged with five other municipalities and a regional government in 1998 to form the new "City of Toronto".

It is commonly considered to be bounded on the east by the Don River, on the west by Millwood Road, on the north by Wicksteed Avenue and Research Road, and on the northwest by a railway track between Millwood and Wicksteed.

This park has both an industrial and a residential section.

The residential section is in the south, and consists chiefly of 34 high-rise and low-rise apartment buildings grouped in and around a rough oval with Overlea Boulevard dividing Thorncliffe Park Drive. Some condominiums (in a converted office building) and townhouses have recently been added on Overlea.

The site of Thorncliffe Park was a farm owned by Robert T. Davies, the wealthy founder of the Dominion Brewing Co. An avid participant in horse racing, under the banner of Thorncliffe Stable, he raced both Thoroughbred and Standardbred horses. After Davies' death in 1916 his estate sold the property to a group of investors from Baltimore, Maryland who built the Thorncliffe Park Raceway racetrack.

The track was home to thoroughbred horse racing and harness racing from 1917 until 1952 when it was sold for real estate development.

Sources: http://www.torontoneighbourhoods.net/neighbourhoods/east-york/thorncliffe-park, https://www.torontopubliclibrary.ca/thorncliffe/