townhomes for sale in Brampton that you can't find anywhere else...
We've got some featured Brampton townhomes for sale below - or you can either search to find more or sign up for our free service which delivers access to listings right to your email inbox - before anyone else sees them.
Get Award-Winning Real Estate Help
Our Agents and team have won multiple awards, including the prestigious 2018 President's Gold Award.
Take the guess-work out of finding a great Realtor and get a trusted, proven and award-winning expert to help you buy or sell your next home.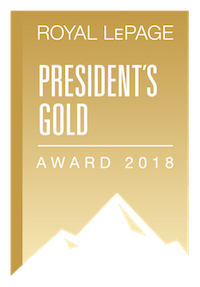 ---
townhome Listings Delivered Right To Your Email
It's a no-hassle way of getting the latest Brampton townhome listings based on what you're looking for - neighbourhood, price, townhome features, and more.We look at everything available, and more, and send you listings daily so you can stay on top of the market before everyone else does.
You get a lot more when you sign up today:
Free Brampton townhome listings based on your search criteria
Access to exclusive townhomes for sale before they go to the open market
Access to a top-recommended Realtor who will save you money
Get Exclusive Homes For Sale Right Now
Or search for the property you're looking for
Find A Brampton Real Estate Agent Who Can Help Buyers Like You
Some Real Estate Agents are 'buying specialists' and only work with buyers - to help save them a lot of money.We can match you with one of these buying specialists - in just 40 seconds - so that you'll have a top Brampton Real Estate Agent by your side - to make sure you don't overpay for your next townhome.We just need a little information from you to get started - so that we can match you to the right person.
Get A Top Buying Specialist Now
Frequently Asked Questions (FAQ)
Click on the question to reveal the answer.
This service is totally free - there is not any fare to you.

We collect a charge from our Realtors - but they only are required to pay it if you buy or sell. So if the Realtor cannot buy or sell a property for you, make money.

This is the reason we pair with the best Realtors in the business - because without them we would not make any money ourselves. It is a win for us, a win for them and a win for you.
We highly recommend pairing up with a good mortgage agent to make sure you save money and time on your mortgage - both in terms of interest as well as risk.

A mortgage broker has the ability to see the mortgage products from 30+ lenders at the same time, and they also know just how to navigate the difficult mortgage market to see the hidden risks, fees, as well as opportunities that could save you thousands on your mortgage.

A top-notch mortgage agent is worth it. Fortunately, we have also put together a service that can give you access to quality mortgage brokers who have a lot of experience. Please visit your GTA Mortgage Pros.
When you've seen a home you want, make sure to fill in an easy application by clicking here. Otherwise if you have found a home on the site on a specific page, click on the apply button there (you won't miss it).

We're an exclusive, free service that helps people exactly like you who desire to buy a home and want to make sure they have found a real estate agent who is dedicated to providing top-notch service and spend far less money on a home.

Learn more about our service and how we can help you by visiting our Toronto Realtor page.