The top townhomes for sale in Mississauga - including some you won't find anywhere else
There are 3 ways we can help you find amazing Missisauga townhomes for sale - (1) check out the featured property section below, (2) search for the type of townhome you want or (3) sign up for our exclusive listings email - where we can send you townhomes before anyone else see them.
Get Award-Winning Real Estate Help
Our Agents and team have won multiple awards, including the prestigious 2018 President's Gold Award.
Take the guess-work out of finding a great Realtor and get a trusted, proven and award-winning expert to help you buy or sell your next home.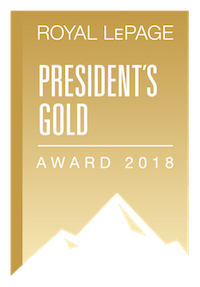 ---
Feel Like A Market Professional Without Spending The Time Or Money
You can get ahead of the rest of the Mississauga buyer market by signing up for your daily listings. It's free, and it takes no time at all.What's more, is you get access to exclusive listings before 99% of the rest of the market does. Which means you could save thousands of dollars.
Consider everything you're getting for free:
Access to top Mississauga townhome listings, delivered right to your email
Top, exclusive townhomes that haven't hit the open market
Access to a top Mississauga Realtor who can make sure you get the townhome you want and save money doing so
Get Exclusive Homes For Sale Right Now
Or search for the property you're looking for
Get A Great Deal On A townhome With A Top Mississauga Realtor By Your Side
One of the easiest ways to get a great deal on a townhome is to work with a townhome buying expert Realtor - one who can save you thousands of dollars on your next townhome.We can bring you an amazing Mississauga Real Estate Agent - who is a townhome buying expert and can make sure you don't overpay.And all of this is completely free - both using a Realtor and our service to set you up with one of the best out there. All it takes is 40 seconds to get started.
Get A Top Buying Specialist Now
Frequently Asked Questions (FAQ)
Click on the question to reveal the answer.