Save thousands of dollars on townhomes for sale in Oshawa
We've prepared some featured Oshawa townhomes for sale below - or you can search to find more or sign up for our service which delivers exclusive townhomes for sale right to your inbox. All completely free.
Get Award-Winning Real Estate Help
Our Agents and team have won multiple awards, including the prestigious 2018 President's Gold Award.
Take the guess-work out of finding a great Realtor and get a trusted, proven and award-winning expert to help you buy or sell your next home.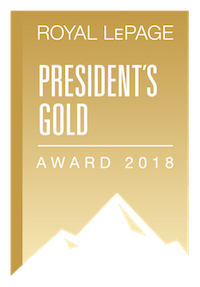 ---
Don'T Miss Out On A Unique Chance To Save Time And Money
You probably already know what you're looking for in your next Oshawa townhome, but you're not sure how to start looking. That's where we can help.Based on your criteria, we search the Oshawa townhomes, including ones that aren't on the open market yet, and deliver them to your email each day.
What you get for absolutely free:
Access to the types of townhomes you're looking for in the Oshawa area
Exclusive listing access - townhomes that aren't on the open market yet, so you can beat other buyers to it
A dedicated, top-level Oshawa Realtor for free who will help you save a lot of money
Get Exclusive Homes For Sale Right Now
Or search for the property you're looking for
Work With A Top Oshawa Realtor And Save Thousands On Your townhome Purchase
The best way to save thousands of dollars buying a townhome is to work with a buying specialist Realtor - who knows the Oshawa market inside out - so they know where the deals can be found.Working with a Realtor to help you buy a townhome is completely free - and we can set you up with an amazing Oshawa Real Estate Agent in seconds.Just click the button below - to provide the basic information we'll need to match you to a top expert Realtor, who can save you thousands of dollars - completely free.
Get A Top Buying Specialist Now
Frequently Asked Questions (FAQ)
Click on the question to reveal the answer.