Let A Top Vaughan Realtor Help You Buy or Sell
With a pool of top Vaughan Realtors in our system, you can be sure of getting an experienced Real Estate Agent who delivers results.
Work With A Top Vaughan Real Estate Agent
---
Get Award-Winning Real Estate Help
Our Agents and team have won multiple awards, including the prestigious 2018 President's Gold Award.
Take the guess-work out of finding a great Realtor and get a trusted, proven and award-winning expert to help you buy or sell your next home.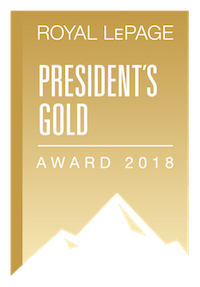 ---
We Are Dedicated To Bringing You The Best Possible Realtors
We've done all the hard work for you already - researching, reviewing and vetting the agents out there, to bring you one of the best.

Our highly experienced Realtors have got what it takes to secure you a quick, efficient and transparent deal.

Work with a reliable and trustworthy Realtor!
Find An Amazing Realtor Right Now
"I had only heard bad stories about Realtors and sadly, I needed to deal with one because I wanted my own place. The Realtor GTA set me up with was exceptional - knew exactly where I was coming from and, best of all, she knew just what I wanted. Now I have a great two bedroom home and a new friend."
The Latest Vaughan MLS Listings And Homes For Sale
Get homes just like this delivered free to your inbox - instantly
It's easy to get the latest homes for sale and stay on top of the market. Sign up for free.
All of our members are proud members of
You need only need these 3 steps to secure a top Realtor
It's very straightforward
Start by completing our fast and free 40 second application form

We'll use the information to match you with a Realtor you can be proud of

An experienced local Realtor will then work to make buying or selling your home easy.
Find an A+ Rated local Real Estate Agent instantly
Vaughan Is An Area That's Growing Like Crazy
Vaughan is one of the fastest growing regions of the GTA.

And our expert professionals know the market inside out - so they can give you the advice you need.

Go to our home page and find out how you can be matched with a trustworthy Real Estate Agent today.
Work With The Best
Hundreds of Vaughan buyers and sellers have trusted us - since 2015 - to bring them the best local Real Estate Agents.

Make sure you buy or sell your next home with an amazing professional at your side.

If you're looking for a great home to buy, we have you covered. Check out our list of homes for sale in Vaughan for you to check out.
Connect me to a top Real Estate Agent now
---
Click on the question to reveal the answer.
We are fully licensed real estate professionals ourselves, meaning that we must follow all rules and regulations in place in Ontario. All our Realtors are fully licensed and top professionals.Our service has great reviews, amazing feedback and we have dozens of happy customers.In addition to this, there is no obligation - if you don't like the Realtor we send you, we will send you another one - however, this has yet to happen in the years we have been running this service.Finally, we don't make any money unless you are happy (see the next section).
We charge our Realtors a small fee - but they only pay it if there is a closed deal. So, if we send you a terrible Realtor who is useless and can't buy or sell a property for you, we don't make any money. This is why we only work with the best Realtors out there - otherwise we would not make any money ourselves. It is a win for us, a win for them and a win for you.
We serve the entire GTA and surrounding areas - not just Vaughan. In fact, if you're interested in the surrounding areas around Vaughan, check out our Gormley Realtor and our Concord Real Estate Agent services.


Vaughan (2016 population 306,233) is a city in Ontario, Canada.

It is located in the Regional Municipality of York, just north of Toronto. Vaughan was the fastest-growing municipality in Canada between 1996 and 2006, achieving a population growth rate of 80.2% according to Statistics Canada having nearly doubled in population since 1991.

It is the fifth-largest city in the Greater Toronto Area, and the 17th-largest city in the Greater Toronto Area, and the 17th-largest city in Canada. Vaughan is bounded by Caledon and Brampton to the west, King and Richmond Hill to the north, Markham and Richmond Hill to the east, and Toronto, to the south. In the late pre-contact period, the Huron-Wendat people populated what is today Vaughan.

The Skandatut ancestral Wendat village overlooked the east branch of the Humber River (Pine Valley Drive) and was once home to approximately 2000 Huron in the sixteenth century.

The site is close to a Huron ossuary (mass grave) uncovered in Kleinburg in 1970, and one kilometre north of the Seed-Barker Huron site.

Sources: http://www.torontoneighbourhoods.net/suburbs/york/vaughan, http://www.torontoneighbourhoods.net/suburbs/york/woodbridge