Find A Top Rated Realtor In Wellesley
Within a few clicks, we'll match you with the best Real Estate Agents in Wellesley to help you complete your next purchase or help you sell your home.
Connect With a Top Rated Realtor Today
---
Get Award-Winning Real Estate Help
Our Agents and team have won multiple awards, including the prestigious 2018 President's Gold Award.
Take the guess-work out of finding a great Realtor and get a trusted, proven and award-winning expert to help you buy or sell your next home.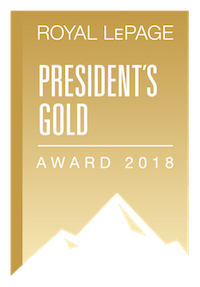 ---
What Makes Our Agents The Top Rated Realtors Out There
When you're looking for that one special property that you know is going to be the right fit, you need an agent who's equally as special. We provide the best Real Estate Agents in the area to help you plan and perfect your next move.

Stop leaving it to chance - trust the tried-and-true professionals who will help you sell that property or move into your dream home. Your time and success is our top concern so let us help you in anyway that we can.
Find The Best Realtors in Wellesley
"I had only heard bad stories about Realtors and sadly, I needed to deal with one because I wanted my own place. The Realtor GTA set me up with was exceptional - knew exactly where I was coming from and, best of all, she knew just what I wanted. Now I have a great two bedroom home and a new friend."
Since 2015, Countless buyers and sellers across the GTA have trusted us to help them - You Could Be NEXT!
All you need to do is click a few buttons and we'll be able to do the same for you
Connect With a Top Rated Realtor Today
---
Our Service Has Been Featured In:
The Latest Wellesley MLS Listings And Homes For Sale
Get homes just like this delivered free to your inbox - instantly
It's easy to get the latest homes for sale and stay on top of the market. Sign up for free.
All of our members are proud members of
Our Service Only Takes 3 Steps...
Super Simple and Easy
Start today, click below - it's free!

You'll be matched with a top rated Realtor in Wellesley.

An expert Realtor in Wellesley will ensure you have the confidence you need to move forward - whether you're buying, or selling.
Connect with Your Personalized Realtor
Our View Of The Wellesley Community
Wellesley is a good real estate market - close to the tri-cities, close to Guelph. It's a prime location for the best of the country and convenience of the city.

This area has a lot to offer - a great community, beautiful scenery. You'll understand when you're here why this is a great place to live.

Wellesley is an excellent choice as well due to its robust community and schools. Be sure to click here to see how we can help you with your next move in Wellesley.
We've Had a Long Relationship with the Area
Our Realtors are in the area to serve you best. We've been helping customers in and around the region for years and look forward to doing so for many more. We can help you choose the space that right for you, no matter what you're looking for.
Match With a Top Realtor Now
---
Click on the question to reveal the answer.
We are fully licensed real estate professionals ourselves, meaning that we must follow all rules and regulations in place in Ontario. All our Realtors are fully licensed and top professionals.Our service has great reviews, amazing feedback and we have dozens of happy customers.In addition to this, there is no obligation - if you don't like the Realtor we send you, we will send you another one - however, this has yet to happen in the years we have been running this service.Finally, we don't make any money unless you are happy (see the next section).
We charge our Realtors a small fee - but they only pay it if there is a closed deal. So, if we send you a terrible Realtor who is useless and can't buy or sell a property for you, we don't make any money. This is why we only work with the best Realtors out there - otherwise we would not make any money ourselves. It is a win for us, a win for them and a win for you.
We serve the entire GTA and surrounding areas - not just Wellesley. In fact, if you're interested in the surrounding areas around Wellesley, check out our Aberfoyle Realtor and our Ayr Real Estate Agent services.


The Township of Wellesley is the rural, north-western township of the Regional Municipality of Waterloo in Ontario, Canada.

It encompasses 277.79 km2 and had a population of 11,260 in the Canada 2016 Census.By 1805, many Mennonites from Pennsylvania had settled nearby in Berlin but Wellesley Township itself was not surveyed until 1842, and the area around Crosshill was settled in 1846 by M. Hastings and Hugh Hutchinson.

The country scenery and rolling hills, along with its small town feel, have gradually transformed the township into a growing commuter town with a population mostly living in suburban developments, and travelling into the nearby cities of Kitchener and Waterloo for work.Hawkesville never would get the railroad. On a hill itself, ringed by the flat of the Conestoga River, itself inside a ring of tall hills, it was deemed too difficult a task to bring the trains through town.

Instead of progress, Hawkesville has maintained the charm of the surrounding sugar maple woods and the quiet river banks. Summer mornings are sure to find a few young fishermen reclined on the bank, reeling in northern pike, yellow perch, and rainbow trout.

The population of the township at the time of the 2016 census was 11,260.

The following chart shows the growth since 1991.

Sources: https://www.facebook.com/places/Things-to-do-in-Wellesley-Ontario/108042139215810/, https://www.tripadvisor.ca/Restaurants-g668089-Wellesley_Region_of_Waterloo_Ontario.html