Get Instantly Matched With The Best West Hill Realtor
Get a genuinely amazing Realtor - who can help you transact with confidence - in under a minute
Find A Reliable West Hill Real Estate Agent
---
Get Award-Winning Real Estate Help
Our Agents and team have won multiple awards, including the prestigious 2018 President's Gold Award.
Take the guess-work out of finding a great Realtor and get a trusted, proven and award-winning expert to help you buy or sell your next home.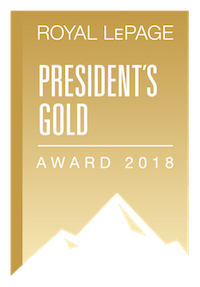 ---
Why Should You Trust Us Today
We're industry leaders when it comes to connecting buyers and sellers to top Realtors.

With a pool of pre-vetted, certified and reviewed Real Estate Agents, you can be sure to get a Realtor to help you transact in style.

We don't compromise on quality. That's why we'll only partner you with the best West Hill Real Estate Agent.

So, if you are looking to invest in the West Hill real estate industry, let's get you the best agent today
Connect With Your Ideal West Hill Realtor Today
"I had only heard bad stories about Realtors and sadly, I needed to deal with one because I wanted my own place. The Realtor GTA set me up with was exceptional - knew exactly where I was coming from and, best of all, she knew just what I wanted. Now I have a great two bedroom home and a new friend."
The Latest West Hill MLS Listings And Homes For Sale
Get homes just like this delivered free to your inbox - instantly
It's easy to get the latest homes for sale and stay on top of the market. Sign up for free.
All of our members are proud members of
Meet a top-rated local Realtor in 3 steps
It's as simple as 1-2-3
Get started with the below link

We'll link you with a local Realtor with the highest code of ethics

An experienced local Realtor who knows the local real estate dynamics will help you transact in style
Get my top agent here
We understand the real state dynamics in West Hill
West Hill, a culturally diverse neighborhood, is a family-oriented setting that is in Toronto's south-east.

The Morningside Park as well as Colonel Danforth Park make it a naturally beautiful place you can invest and live in.

Plus, it houses a community center, a vibrant shopping district, as well as affordable homes.

Act now and invest in style. Go to our home page and get connected with the best Realtor.
A top Spot to Live
We always seek to match buyers and sellers in West Hill with the best Realtors.

That's why every Real Estate Agent in our system must pass through a rigorous vetting process.
Take me to the most experienced Realtor today
---
Click on the question to reveal the answer.
We are fully licensed real estate professionals ourselves, meaning that we must follow all rules and regulations in place in Ontario. All our Realtors are fully licensed and top professionals.Our service has great reviews, amazing feedback and we have dozens of happy customers.In addition to this, there is no obligation - if you don't like the Realtor we send you, we will send you another one - however, this has yet to happen in the years we have been running this service.Finally, we don't make any money unless you are happy (see the next section).
We charge our Realtors a small fee - but they only pay it if there is a closed deal. So, if we send you a terrible Realtor who is useless and can't buy or sell a property for you, we don't make any money. This is why we only work with the best Realtors out there - otherwise we would not make any money ourselves. It is a win for us, a win for them and a win for you.


West Hill is a neighbourhood in Toronto, Ontario, Canada.

It is located in the eastern end of the city, in the suburb of Scarborough.

It is roughly bounded by Scarborough Golf Club Road and a branch of Highland Creek on the west, the CNR railway tracks and Lake Ontario on the south, and Highland Creek on the north-east.

The name comes from its elevated position on the west side of Highland Creek, a deep glacial ravine. Until after World War II, West Hill was largely rural, although the stretch of Kingston Road (including what is now Old Kingston Road) running through it had some commercial development, some even dating back to the late 19th century.

The neighbourhood's oldest remaining buildings tend to be along this stretch. West Hill has a good mix of commercial establishments far more typical of an older neighbourhood than a new suburb. Fast food establishments do not dominate and there are many sit-down restaurants featuring a variety of cuisines including, Canadian Chinese, Caribbean and Middle Eastern, echoing the ethnic diversity of the neighbourhood.

There are two supermarkets and numerous smaller food outlets.

The area is well served by physicians, dentists and lawyers and features three pharmacies, including both major chains.

Sources: http://www.torontoneighbourhoods.net/neighbourhoods/scarborough/west-hill, https://www.toronto.com/community-static/4548762-west-hill/