Get Introduced To An Expert Weston Real Estate Agent
Want to get the most out of your real estate dealings? Let's partner you with an experienced Weston Realtor today for free.
Connect Me With A Great Realtor
---
Get Award-Winning Real Estate Help
Our Agents and team have won multiple awards, including the prestigious 2018 President's Gold Award.
Take the guess-work out of finding a great Realtor and get a trusted, proven and award-winning expert to help you buy or sell your next home.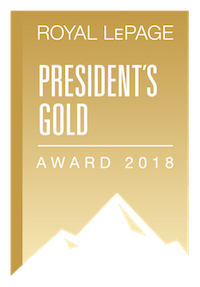 ---
We Value Our Clients And Only Deliver The Best
We value our customers. That's why we're always determined to find you an efficient Realtor who'll provide effective guidance through the process of selling or purchasing a property in Weston.

We don't just get you any Realtor. We only go for the best. Before admitting any Real Estate Agent into our system, we ensure that he/she has gone through rigorous vetting process.

Let's match you with that dream Realtor today.
Connect With A Qualified Real Estate Agent
"The Realtor we used sold our home for $133,000 more than any home had ever sold on our street. I think that says it all. She staged the home perfectly and ran an immaculate selling process - we could not have been happier with this service."
We're dedicated to matching people with top Realtors
Rely on us to deliver a better experience to you
Connect Me With A Great Realtor
---
Our Service Has Been Featured In:
The Latest Weston MLS Listings And Homes For Sale
Get homes just like this delivered free to your inbox - instantly
It's easy to get the latest homes for sale and stay on top of the market. Sign up for free.
All of our members are proud members of
Check out these 3 steps to meet a qualified Weston Realtor
Easy and straightforward!
This link will help you get started

We'll get you a trustworthy Weston Real Estate Agent

Your Realtor will help you sell or purchase a property in the most secure and effective way.
Get My Real Estate Agent Right Now
Local and Ready to Serve
Weston is a federal district located in the York Region, Ontario. It has beautiful scenery, great schools and shopping malls, as well as fantastic roads.

Hundreds of families have bought homes in Weston. Want to purchase or sell a property this neighborhood?

GTA Real Estate Pros can match you up with the best Realtor now.
Let's find you a top agent now
When planning to sell or purchase property in Weston, don't do it alone. We know some of the best Weston Realtors there. Let's pair you up with the best one.
Get me an excellent Real Estate Agent for free
---
Click on the question to reveal the answer.
We are fully licensed real estate professionals ourselves, meaning that we must follow all rules and regulations in place in Ontario. All our Realtors are fully licensed and top professionals.Our service has great reviews, amazing feedback and we have dozens of happy customers.In addition to this, there is no obligation - if you don't like the Realtor we send you, we will send you another one - however, this has yet to happen in the years we have been running this service.Finally, we don't make any money unless you are happy (see the next section).
We charge our Realtors a small fee - but they only pay it if there is a closed deal. So, if we send you a terrible Realtor who is useless and can't buy or sell a property for you, we don't make any money. This is why we only work with the best Realtors out there - otherwise we would not make any money ourselves. It is a win for us, a win for them and a win for you.


Weston is a neighbourhood and former village in Toronto, Ontario, Canada.

The neighbourhood is situated in the northwest of the city, south of Highway 401, east of the Humber River, north of Eglinton Avenue, and west of Jane Street. Weston Road just north of Lawrence Avenue is the commercial core of Weston, with many small businesses and services. Weston was incorporated as a village in the 19th century and was absorbed into the Borough of York in the late 1960s. York itself was amalgamated into Toronto in 1998. Weston's building stock consists mostly of Victorian homes east of the railway with apartment and condominium towers on Weston Road overlooking the Humber River valley. Weston's main shopping district is located on Weston Road between Church Street in the north and Wilby Crescent (just south of Lawrence Avenue) in the south.

The first European settlement in the Weston area took place in the 1790s, when a saw mill was built in Etobicoke Township on an old native trading path along the west side of the Humber River, named after the well-known Humber estuary in Yorkshire, England.

In 1815 James Farr, a prominent local mill owner, named the growing settlement "Weston" after his birthplace, Weston, Hertfordshire.

Sources: http://welcometoweston.ca/about-weston/history-of-weston, http://www.torontoneighbourhoods.net/neighbourhoods/york/weston