Get An Incredible Woodbridge Realtor In Seconds
We've recruited top-performing woodbridge Realtors who are ready to get to work for you. It takes less than 40 seconds to get started.
Get My Top-Performing Realtor Now
---
Get Award-Winning Real Estate Help
Our Agents and team have won multiple awards, including the prestigious 2018 President's Gold Award.
Take the guess-work out of finding a great Realtor and get a trusted, proven and award-winning expert to help you buy or sell your next home.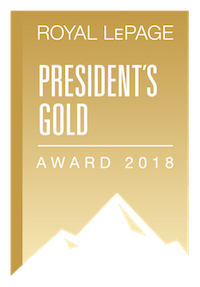 ---
Why Did We Create This Service?
We know that finding a good Real Estate Agent can be tough.

That's why we created this free service - by teaming up with dozens of the very best Realtors in the woodbridge area.

Whether you are buying or selling, In just 40 seconds we can match you to your perfect Realtor.
Get My Perfect Realtor In Just 40 Seconds
"The Realtor we used sold our home for $133,000 more than any home had ever sold on our street. I think that says it all. She staged the home perfectly and ran an immaculate selling process - we could not have been happier with this service."
Since 2015, over 1,434 buyers and sellers across the GTA have used our free Realtor match service
You can join them in just 40 seconds...
Get My Top-Performing Realtor Now
---
Our Service Has Been Featured In:
The Latest Woodbridge MLS Listings And Homes For Sale
Get homes just like this delivered free to your inbox - instantly
It's easy to get the latest homes for sale and stay on top of the market. Sign up for free.
All of our members are proud members of
Finding A Great Real Estate Agent Doesn't Have To Be Hard
We've boiled it down to 3 simple steps:
Complete an online application form - in around 40 seconds - to give us the information we need.

We'll use this information and tie it to our database of Realtors - to match you with one who is the right fit for you.

Your Realtor will then reach out to you and begin the process of buying or selling a home in woodbridge within minutes.
Find Your Perfect Realtor Match In Just 40 Seconds
Woodbridge Local Knowledge Is Key In Working With A Realtor
You don't want to hire a Realtor who doesn't know the Woodbridge area inside out.

Specialized, local knowledge is how you get the best possible price when purchasing or selling a property.

So use our service and work with a top Toronto Realtor who knows this area inside out.
Get An Agent Who Is In The Top 10% In All Of Canada*
Our Realtors have on average completed as least 10 deals, have 10 years of experience and many of them are in the top 10% in all of Canada*.

We call this our 10-10-10 rule - and it's how our Agents are going to help you buy or sell your next home in style.The service is secure, free and has been used by hundreds of people just like you to have a better real estate experience.
Find Out Who Your Perfect Realtor Is In 3 Steps
---
Click on the question to reveal the answer.
We are fully licensed real estate professionals ourselves, meaning that we must follow all rules and regulations in place in Ontario. All our Realtors are fully licensed and top professionals.Our service has great reviews, amazing feedback and we have dozens of happy customers.In addition to this, there is no obligation - if you don't like the Realtor we send you, we will send you another one - however, this has yet to happen in the years we have been running this service.Finally, we don't make any money unless you are happy (see the next section).
We charge our Realtors a small fee - but they only pay it if there is a closed deal. So, if we send you a terrible Realtor who is useless and can't buy or sell a property for you, we don't make any money. This is why we only work with the best Realtors out there - otherwise we would not make any money ourselves. It is a win for us, a win for them and a win for you.


Woodbridge is a large suburban community in the City of Vaughan, just north of Toronto in Southern Ontario. Situated west of Highway 400 and east of Highway 50, north of Steeles Avenue, and generally south of Major Mackenzie Drive West.

It was once an independent town before being amalgamated with nearby communities to form the city in 1971.

Its traditional downtown core is the Woodbridge Avenue stretch between Islington Avenue and Kipling Avenue north of Highway 407. Woodbridge has a number of landmarks.

In particular it is home to two nature conservation areas. One of these is the Kortright Centre for Conservation located at 9550 Pine Valley Drive, south of Major Mackenzie Drive, west of Highway 400. Situated on 325 hectares of pristine woodlands, Kortright Centre combines a natural oasis with some of the most leading edge sustainable education programs and events in Canada.

The Boyd Conservation Area located at 8739 Islington Avenue is renowned for bird watching and nature hiking.

The Boyd Conservation Area hosts outdoor musical concerts throughout the summer.

Sources: https://en.wikipedia.org/wiki/Woodbridge,_Ontario/, http://www.torontoneighbourhoods.net/suburbs/york/woodbridge?overview.