Get One Of The Best Realtors In Wychwood Park In Under A Minute
All the reviews say that these are the best Realtors in Wychwood Park - and we can match you to them in under a minute for free.
Get My Top Rated Realtor Right Now
---
Get Award-Winning Real Estate Help
Our Agents and team have won multiple awards, including the prestigious 2018 President's Gold Award.
Take the guess-work out of finding a great Realtor and get a trusted, proven and award-winning expert to help you buy or sell your next home.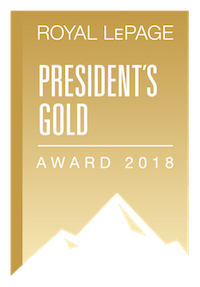 ---
A Brief Explanation Of Our Services
We have a personalized system that matches you with the perfect Realtor for your needs.

Whether you're selling or buying, our Realtors won't rest until you are satisfied with their work!

There is no need for you to spend time researching Real Estate Agents because all our Realtors have over (on average) 10 years of experience and have gone through a very thorough interviewing process already.

And don't forget, our service is completely free and takes under 40 seconds.
Request A Top Wychwood Park Realtor Now
"Thanks for all your help. Our entire family is really excited to be getting the keys today. While we won't be moving in for a few weeks, we can't wait to turn the home into our own tiny paradise."
Across the entire Greater Toronto Area, we've helped 1,434 happy buyers and sellers since 2015
Join them in under a minute
Get My Top Rated Realtor Right Now
---
Our Service Has Been Featured In:
The Latest Wychwood Park MLS Listings And Homes For Sale
Get homes just like this delivered free to your inbox - instantly
It's easy to get the latest homes for sale and stay on top of the market. Sign up for free.
All of our members are proud members of
Getting An Amazing Agent Can Be As Easy As 1-2-3
Just 3 short and simple steps...
You just have to click below. We will do the hard work for you.

After we've received your information, we'll match you to the perfect GTA Realtor based on your needs and requirements.

You'll hear from your Realtor within minutes and begin the process of buying or selling with a true expert at your side.
Talk to a Top Realtor Now
No One Gets Wychwood Park Like We Do
We love Wychwood Park! And why wouldn't we?

This exclusive enclave is the perfect place for everyone who wants to live in a warm community where neighbours can still get to know each other.

The peace and quiet that you feel here can explain why Marmaduke Matthews and George A. Reid founded it as an artists colony back in the late nineteenth century....

Looking for another Area? Go to our home page and find more incredible places!
Work With A Top, local Expert
Our team of Realtors have closed many deals in this area and they have the inside scoop on Wychwood Park.

Buy or sell with our team and you'll be in good hands.
Find Me The Perfect Agent
---
Click on the question to reveal the answer.
We are fully licensed real estate professionals ourselves, meaning that we must follow all rules and regulations in place in Ontario. All our Realtors are fully licensed and top professionals.Our service has great reviews, amazing feedback and we have dozens of happy customers.In addition to this, there is no obligation - if you don't like the Realtor we send you, we will send you another one - however, this has yet to happen in the years we have been running this service.Finally, we don't make any money unless you are happy (see the next section).
We charge our Realtors a small fee - but they only pay it if there is a closed deal. So, if we send you a terrible Realtor who is useless and can't buy or sell a property for you, we don't make any money. This is why we only work with the best Realtors out there - otherwise we would not make any money ourselves. It is a win for us, a win for them and a win for you.
We serve the entire GTA and surrounding areas - not just North Toronto. In fact, if you're interested in the surrounding areas around North Toronto, check out our Midtown Realtor and our Moore Park Real Estate Agent services.
Sorry, but many marketing companies are targeting our Realtor list so we do not reveal it publicly. Some companies even put through fake applications to try and get them - if you are one such company, sorry, you are wasting your time.It took us a long time to build the relationships and find the best Realtors, hours of interviewing, vetting, rating and other efforts - we have done a lot of hard work so it would not make any sense for us to reveal this publicly.Our Realtor selection process relies heavily on local contacts and local knowledge - this is one of the advantages of us being based in the GTA. We have our own proprietary algorithm on top of this - but you should know that our Realtors have - on average - over 10 years of experience and must have completed at least 10 deals to be accepted.Finally, in addition to all of this, we give preference to working with Realtors who are involved in charity work and giving back to the local community.


Wychwood Park is a neighbourhood enclave and former gated community in Bracondale Hill, Toronto, Ontario, Canada.

The small community is located north of Davenport Road and just west of Bathurst Street.

It was founded as an artists colony in the late nineteenth century as a private project by painter Marmaduke Matthews and Alexander Jardine.

The region was then still a rural region on the edge of the city, and Matthews planned out a bucolic community and named it after Wychwood in his native Oxfordshire.

It is considered part of the overall Wychwood official neighbourhood as designated by the City of Toronto.While the area was amalgamated into the city of Toronto in 1909, it remains a private community.

The streets and amenities are paid for by the local residents, and the community is managed by an executive council.

It is one of Toronto's more exclusive neighbourhoods with house prices well over a million dollars. Several prominent figures have lived in the area, including Marshall McLuhan and Anatol Rapoport.

In 1985 the area became the first residential zone in Ontario to be granted heritage status.

Sources: https://en.wikipedia.org/wiki/Wychwood_Park, https://www.thestar.com/news/insight/2012/12/21/inside_the_weird_world_of_wychwood_park.html